**These posts often contain affiliate links. Please see our disclosure policy for details.**
This post is sponsored by Essentia Health, one of Up North Parent's Sponsors.
For over 100 years, the physicians and experts at Essentia Health-St. Joseph's Medical Center have stayed true to their tagline of "like nowhere else" in regards to offering residents of the Brainerd Lakes Area and beyond the best patient-centered health care possible.
Essentia Health also knows that surgery is a necessary part of healthcare, especially for serious conditions like cancer. Every operation comes with a risk of complications, and this rings true even when working with the best surgeons.
However, as technology advances, healthcare facilities continue to offer the ability to provide optimum patient care and accelerated healing via the use of surgical tools like the da Vinci® Xi Surgical System.
The da Vinci® Surgical Robot System
The da Vinci® Surgical System is a robotic surgical system made by the American company Intuitive Surgical and was approved by the Food and Drug Administration (FDA) in 2000. This medical marvel is designed to facilitate complex surgery using a minimally invasive approach and is controlled by a surgeon from a console.
The da Vinci® Xi Surgical System can lower many of the risks that can come along with traditional open surgery and is also the most advanced robotic surgery platform from its manufacturer to date. This robotic surgery option does not replace a skilled surgeon; it works with the surgeon to provide a higher level of surgical precision and success.
Essentia Health-St. Joseph's Medical Center has been offering robotic-assisted surgery for ten years, and our community hospital is now in its second generation of the da Vinci surgical robot.
"We embarked on this technological advancement first and foremost for the benefit it would provide to our patients," says Dr. Troy Duininck, Chief of Surgery at Essentia Health-St. Joseph's Medical Center.
"Over the past ten years, we have witnessed improved patient outcomes by utilizing this surgical option. In the past, residents of the Lakes Area would have had to travel several hours to receive the results of the surgical robotics option like the da Vinci® Xi Surgical System. Now patients can receive 'big city surgeries' without leaving the comfort and convenience of their zip code."
Benefits of Robotic Surgery
Robotic surgery may seem out-of-this-world, but it offers many benefits to patients compared to open surgery, including shorter hospital stays, reduced pain and discomfort, faster recovery times, and ability return to normal activities sooner.
Dr. Duininck went on to share that, by utilizing the minimally invasive, advanced technology of the da Vinci surgical robot, patients can expect less pain, less blood loss, minimized scarring, and a lower risk of infection.
"We use the robot for any type of bowel surgery, both benign and malignant conditions. An example would be how we treat conditions like colon cancer, diverticulitis of the large intestine, and other instances where areas of the intestine require removal. We repair abdominal and inguinal hernias with the assistance of the robot. We also use the robot for the repair of hiatal hernia and treatment of esophageal reflux disease. We can also use the robot for gallbladder surgery.  These are the more common procedures that we are using the system for currently, although again, anything requiring surgery in the abdominal cavity could potentially benefit from the da Vinci® surgical robot assisted surgery."
Patty's Story with the da Vinci® Surgical Robot
Crosby resident, Patty Jackson had reached a point in her life where she felt couldn't face another debilitating attack of an intestinal infection. For more than 20 years, she had battled diverticulitis, an infection that develops in small pouches that form in the lining of her large intestine. The infections require antibiotics and trips to both her doctor's office and the emergency room.
Bouts of diverticulitis lead to debilitating pain. "I compare it to labor pains," says the 68-year-old Crosby, Minnesota, resident. "After going to the doctor and getting some antibiotics, I would start feeling better for a bit, but then I'd have another attack. I couldn't do anything but rest."
As the frequency and intensity of the attacks began to escalate, Dr. Mark Gray, her primary care doctor, suggested she meet with Dr. Duininck, a surgeon at the Essentia Health-St. Joseph's-Brainerd Clinic. Dr. Duininck explained how he could remove the section of her colon that was getting infected.
"Part of my decision to go ahead with the surgery was how Dr. Duininck thoroughly explained the surgery and answered my questions," Patty shared. "I felt more comfortable that this would make a difference."
Another deciding factor was the fact that Dr. Duininck shared that he planned to use the da Vinci® Xi Surgical System. He explained to the Crosby resident that, with the high-tech device, he would need to make three tiny incisions in her abdomen instead of a large one. Using small instruments capable of extremely precise and delicate movements would cause less disruption of muscles and tissues, which would help her recover faster with less risk for infection.
"That made me even more confident," Patty says, adding "Dr. Duininck covered everything. He has a real caring nature."
After a successful surgery on April 10, Patty spent two nights at Essentia Health-St. Joseph's Medical Center, where the caring staff made sure she had everything she needed to be comfortable.
"By using robotics, Patty had a quicker return of bowel function, less pain after surgery, and was able to resume a normal diet and leave the hospital in two days," Dr. Duininck says. "She had very little pain after surgery because we were able to do the surgery through tiny incisions – about an inch for the largest one and a centimeter for the others."
"I am very grateful for how smoothly the whole surgery experience went for me," Patty added.
Dr. Duininck and Dr. Mark Hightower, another general surgeon, continue to use the robotic system for a variety of common surgeries, including colon resections, hernia repairs, and gallbladder removals. Three urologists — Dr. Scott Wheeler, Dr. Eric Chapman, and Dr. Bradley Qualey – are also doing robotic-assisted surgeries.
"My future hopes for robotic surgery are that we continue to consider this a routine for the treatment of certain conditions requiring surgery," Dr. Duininck added. "I think that readers should know that a surgical robot is a tool that the surgeon uses to operate. The robot only does what the surgeon allows and instructs it to do. Also, that use of the robotic system can enhance the safety and accuracy with which the operation is performed potentially leading to improved outcomes."
Final Thoughts from the UpNoPa Moms
Up North Parents readers also should know that the robotic program at Essentia Health-St. Joseph's Medical Center is the most robust and experienced program in north-central MN, with more than a decade of experience in robotic surgery.
We also love the fact that the Inpatient Medical/Surgical team at Essentia Health-St. Joseph's have just received a 5-Star Excellence in Healthcare award—an award that places them in the top 10% nationwide.
Essentia Health CEO David C. Herman, MD, shared in a media release that this PRC recognition is significant because it's an award that their patients give.
"The honor comes from the people most impacted — those we have the privilege of serving every day," he stated. "These awards are truly a reflection of the significant team effort that goes into caring for each patient."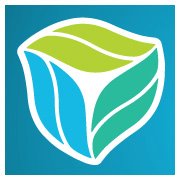 Essentia Health is guided by the values of quality, hospitality, respect, justice, stewardship, and teamwork. With top physicians and providers, world-class technology and personalized care, Essentia Health helps you realize your best health where you live.  Schedule an appointment at www.essentiahealth.org.