**These posts often contain affiliate links. Please see our disclosure policy for details.**
The art of writing a thank you note is something that is falling victim to our digital age. An opportunity to show gratitude to someone and give them some mail to smile about, a thank you note is an easy way to show you care. This post is sponsored by The Invite Lady and her beautiful custom invitations she sent to us. Thank you!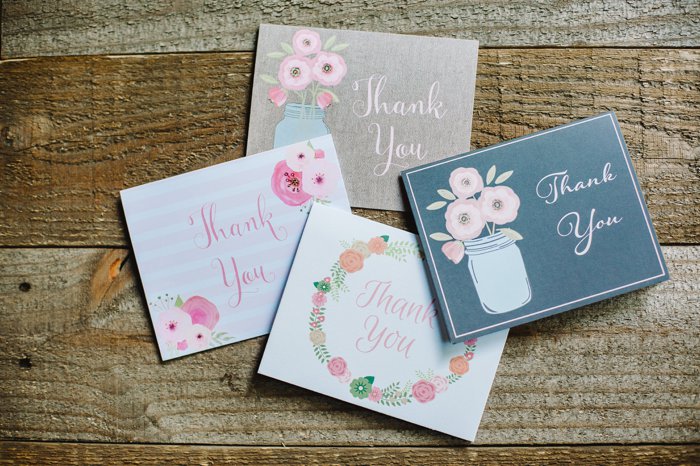 Recently, I wrote about the quest for balance and connection in the digital age. Some people argue whether true balance is actually attainable, but regardless, that is the goal.
Technology blesses our lives in tremendous ways, but there are negatives that come with it too. The addiction to social media, falling into the comparison trap, and letting social media replace face-to-face interaction are a few of the pitfalls or negative side effects of our technological world.
Another thing that is often neglected these days is something that has been common practice for generations. It's something our parents and grandparents grew up doing as a nonnegotiable part of life. But it's something many people have stopped doing.
I'm talking about writing thank you notes.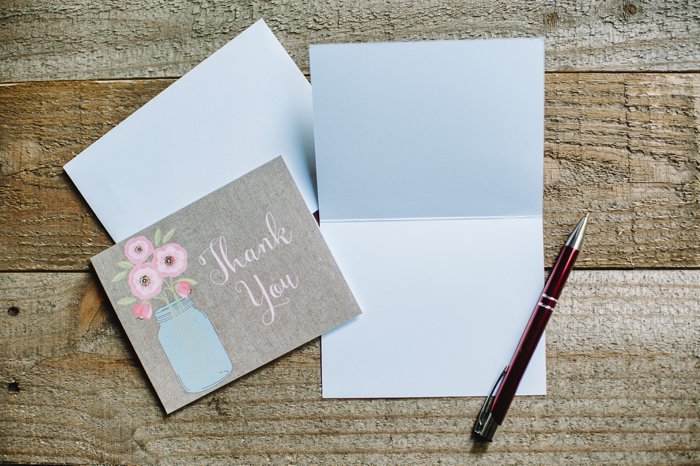 The Art of Writing a Thank You Note
Thank you notes and the act of sending things in the mail (snail mail) are slowly falling victim to our digital age.
A texted thank you often replaces a physical card.
I'm not minimizing sending a thank you text; I think that's a great practice to get into. Showing gratitude in even simple ways is important.
But today, most people's mailboxes are filled with two things; bills and junk. Very rarely do people send physical mail anymore; largely because technology has made it so easy to keep in touch in other ways with texting, email and social media.
But there is something special about a physical letter in the mail, isn't there? A letter handwritten to you, with thought and care from the sender.
The art of writing a thank you note, and handwritten letters in general, is fading from our society.
Sure, it's still common practice for major events like weddings, baby showers, and graduations. But what about the more common occasions?
I, for one, love sending personalized mail. I love writing cards to people and sending them a fun little pick-me-up. I always hope that the card will arrive at just the right time, making them smile when they read it.
I often buy blank cards just for this purpose; to write a quick note to someone.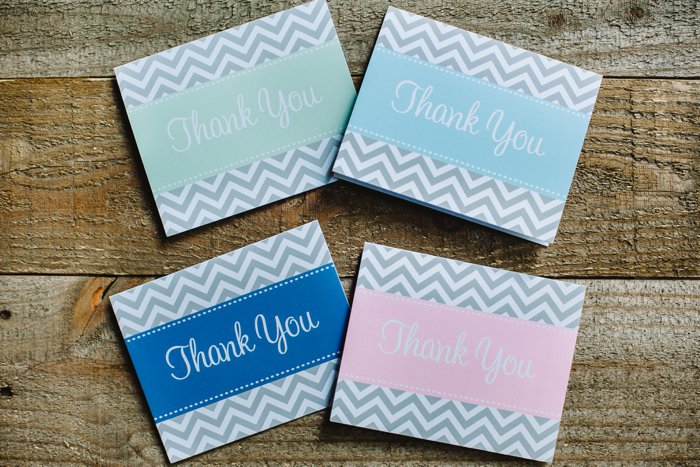 Spread Gratitude with Thank You Notes
Thank you cards are the perfect way to acknowledge other people and the things they've done for you.
Occasions like birthdays and Christmas are obvious times to send a thank you card. But even things like a hosted game night or dinner party; lunch date or girls' night. Any situation in which you feel grateful to someone can warrant the sending of a thank you card.
Gratitude is never unwanted. It's never unnecessary.
Gratitude is something we should all strive to speak freely and often, both with our voice and with our written words.
The Invite Lady
This post, and the topic of thank you notes, is inspired by The Invite Lady, a lovely artist who sells hand-designed invitations and thank you cards on her website www.theinvitelady.com
She sent us a variety pack of 24 gorgeous thank you cards for all occasions to use and post about, and we just love them.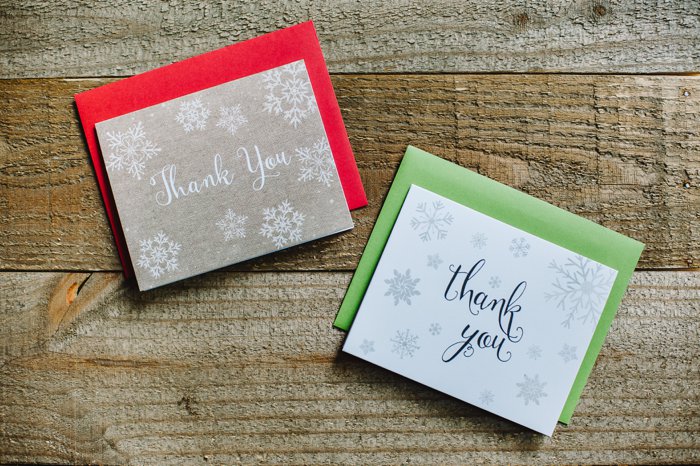 It might be easier to send a quick text to say thank you to someone, and that's fine. But imagine how happy and special you can make someone feel by also writing them a few quick sentences in a thank you card, and sending it to them in the mail.
That way, you're not only conveying your gratitude, but you are giving them something to look forward to in their mailbox as well.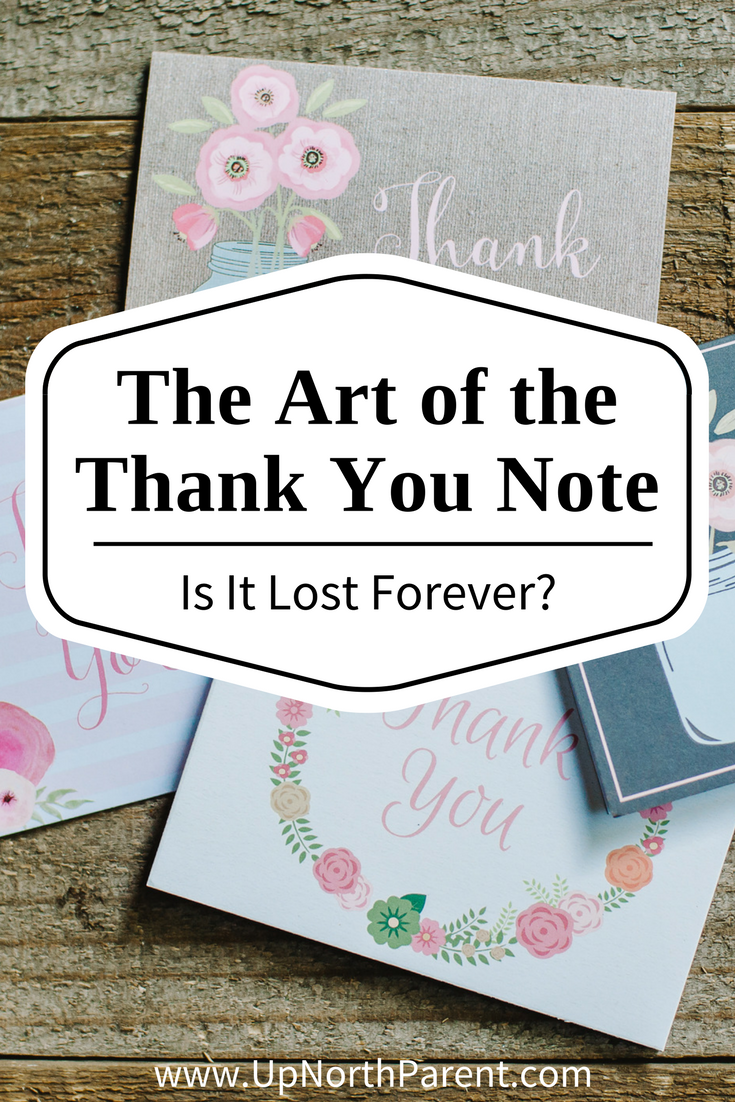 ---
Laura is a motherhood blogger and photographer from the Brainerd Lakes Area in Minnesota. Her mission is to seek joy in the midst of motherhood, and encourage other mamas to do the same. She is married to her high school sweetheart, Matt, a mama to their firstborn son, Raleigh, and a dog-mama to their feisty 6lb toy poodle, Remy. She spends her days chasing after them, while daydreaming about naps, crafts, and donuts with sprinkles. She writes at www.lauraradniecki.com.