**These posts often contain affiliate links. Please see our disclosure policy for details.**
Guest Post by Essentia Health, one of Up North Parent's Sponsors
Love it or hate it, it's rhubarb season!
Some people enjoy the tart flavor, others not so much. Most people are familiar with rhubarb in desserts where a lot of sugar is added to balance out the tartness, but rhubarb isn't just for desserts.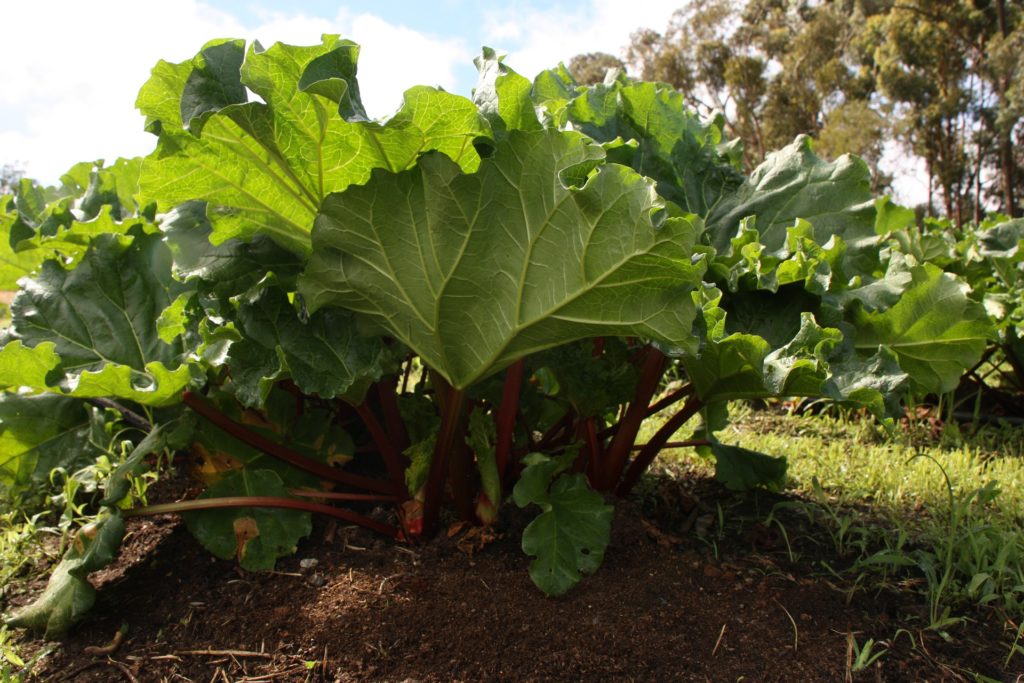 The problem is a lot of people don't know what else to do with it.
Actually, there are many options, an online search for rhubarb recipes will yield more results than you can imagine, from rhubarb sauce to smoothies, alcoholic drinks, baked goods, salsas and many, many more.
If you'd like to try something different I've included a recipe for rhubarb salsa, as well as a more traditional rhubarb muffin recipe.
Why Rhubarb is Awesome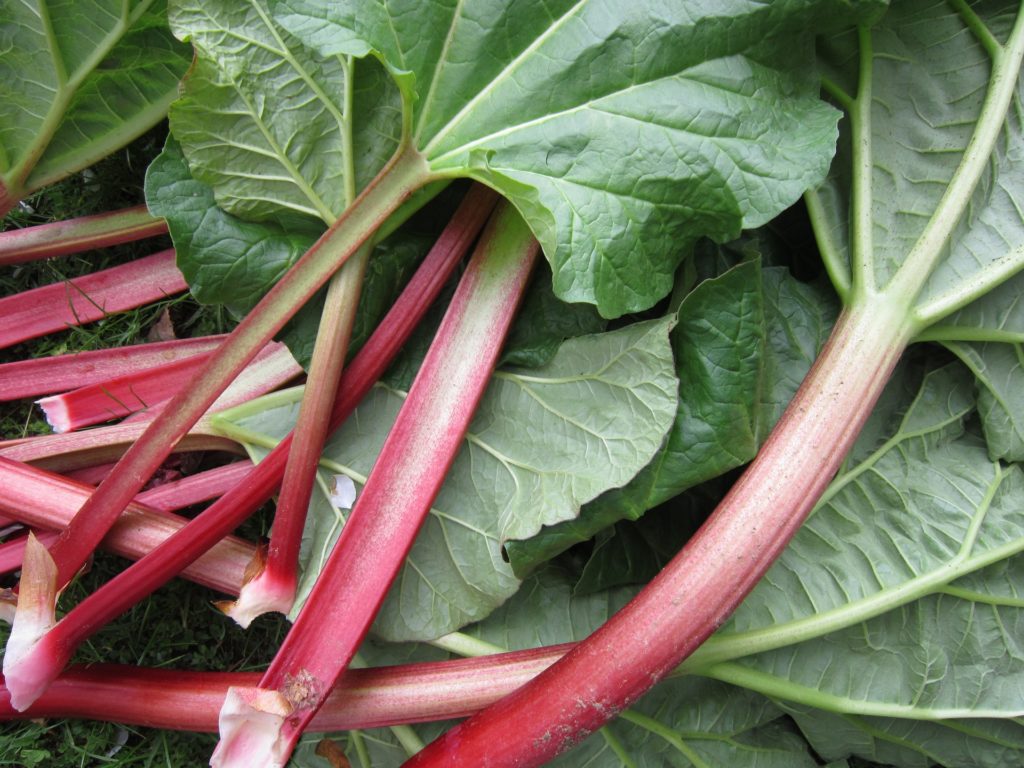 Rhubarb is a colorful addition to any garden with its ruby red, pink and green striped stalks and its large green leaves. It's available from spring to fall. If you don't have your own plant, ask a neighbor or purchase some at the grocery store or farmer's market.
Rhubarb is packed with nutrients and can add variety to your diet, and your taste buds. Rhubarb is low in calories, a half cup of raw rhubarb only has 26 calories. It's also low in carbs and sodium, with no fat. It's a good source of vitamin C and fiber and even has 100 mg of calcium in one cup and 10% of your potassium needs.
Some research shows the fiber in rhubarb may help lower LDL or "bad" cholesterol and for some, the fiber and other properties in rhubarb may have a laxative effect.
A word of caution: rhubarb leaves contain a toxic chemical, which can cause serious kidney damage. Stick to eating the stalk.
Rhubarb Recipes Your Family Will Love
Rhubarb Muffins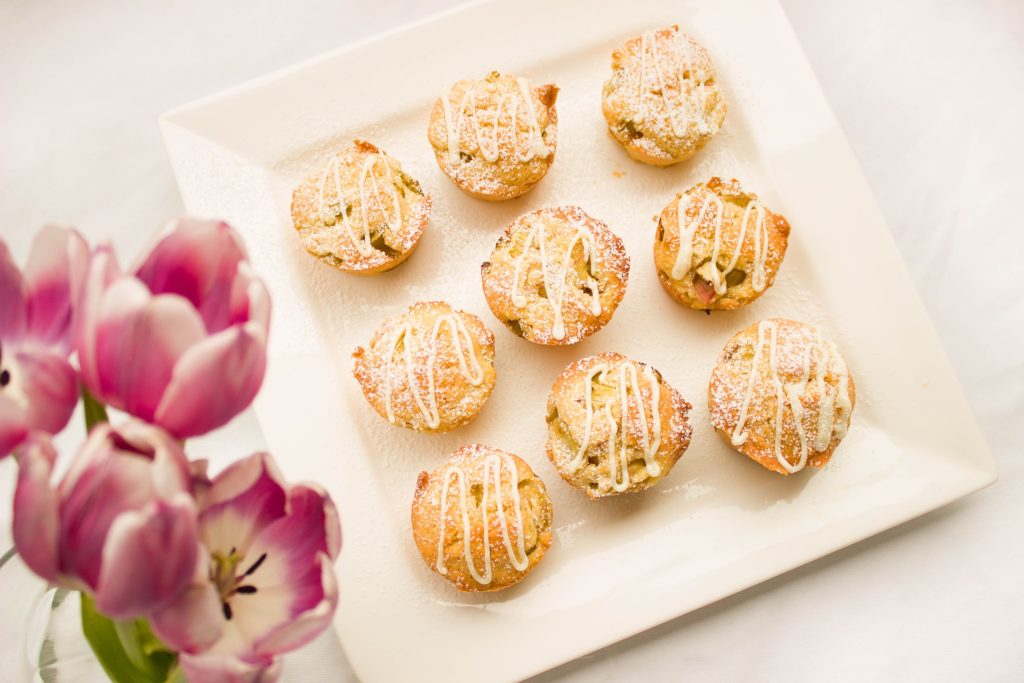 Ingredients:
I cup of whole wheat flour
1 ½ cups all-purpose flour
1 teaspoon baking soda
1 teaspoon baking powder
½ teaspoon salt
½ cup + 2 tablespoons Truvia Brown Sugar Blend OR 1 ¼ cups brown sugar
½ cup canola oil
1 egg
1 teaspoon vanilla extract
1 cup buttermilk
1 ½ cups washed and diced rhubarb
½ cup chopped walnuts
1 tablespoon melted butter
1/3 cup white sugar
1 teaspoon cinnamon
Directions:
Preheat oven to 350 degrees. Grease or line TWO 12 cup muffin pans with paper cups.
In a medium bowl stir together the flour, baking soda, baking powder, and salt. In a separate bowl, beat the Truvia/brown sugar, oil, egg, vanilla, and buttermilk with an electric mixer until smooth. Pour in the dry ingredients and mix by hand just until blended. Stir in the rhubarb and walnuts. Spoon batter into the prepared cups, filling almost to the top. In a small bowl, stir the melted butter, white sugar, and cinnamon; sprinkle about 1 teaspoon of this mixture on top of each muffin.
Bake in the preheated oven until the tops of the muffins spring back when lightly pressed, about 25 minutes
Nutrient information for 1 muffin made with Truvia:
Calories: 115, 150 if using regular brown sugar
Carbohydrates: 12 grams, 20 grams if using regular brown sugar
Protein: 2 grams
Fat: 7 grams
Saturated fat: 1 gram
Sodium: 135 milligrams
Fiber: 1 gram
Rhubarb Salsa
Servings: 6
Ingredients:
2 cups rhubarb washed and diced small
1 cup washed and chopped apple
3 greens onions chopped
2 limes, juiced
2 tablespoons honey
1 jalapeno pepper, seeded and chopped
Optional: cilantro, strawberries, black beans
Directions:
Bring a pot of water to a boil over medium heat and stir in the rhubarb; simmer for 2 minutes (do not overcook). Drain in a colander set in the sink and let cool.
Stir together the cooled rhubarb, apple, green onions, lime juice, honey, and jalapeno pepper until thoroughly combined.
*This salsa is a nice addition to chicken, fish, on a taco or scooped up on a tortilla chip (baked of course!)
Nutrient information:
Calories: 45
Carbohydrates: 13 grams
Protein: 1 gram
Fat: 0
Saturated fat: 0
Sodium: 12 milligrams
Fiber: 2 grams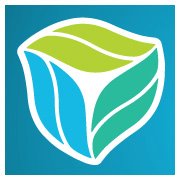 Essentia Health is guided by the values of quality, hospitality, respect, justice, stewardship, and teamwork. With top physicians and providers, world-class technology and personalized care, Essentia Health helps you realize your best health where you live.  Schedule an appointment at www.essentiahealth.org.