**These posts often contain affiliate links. Please see our disclosure policy for details.**
Summer break is always a time deeply anticipated by kids, but sometimes not-so-much by their parents.
Three weeks into summer vacation is when the shiny newness of not being in school starts to tarnish and boredom sets in. Whether your kids are 5 or 15, parents know what bored kids do.
Bored kids tend to:
Roam restlessly
Whine
Sleep until noon and then game until midnight. Repeat
Nag
Eat constantly
Nag some more
Get into mischief
Think of creative ways to spend their parent's money
So what's the solution?
The older generation knows that a busy kid is one less likely to get into trouble.
What better way to keep them busy AND teach them a life skill than with employment in the form of a summer money-making venture.
Here are some ideas to get your young ones off the couch and into the world of Money Making Ideas for Teenagers.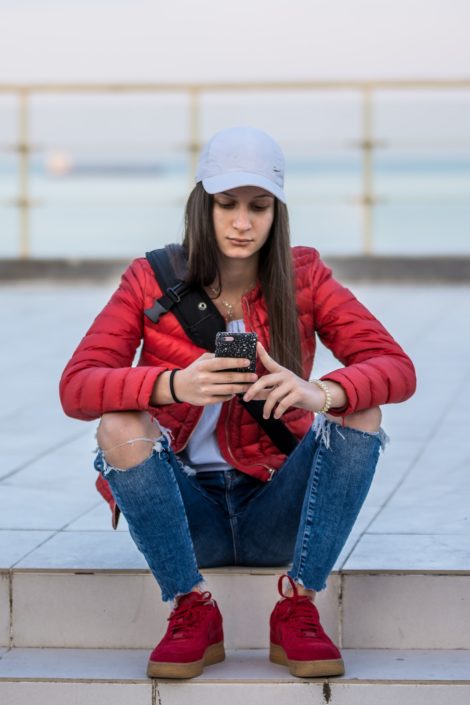 Money Making Ideas for Teens:
The modern world offers teens more money-making opportunities than ever.
There are still the old-fashioned, much-needed jobs like mowing lawns and babysitting, and those are legitimate money-makers; but now there are also internet business opportunities like freelance writing and web design. And you can use the internet to advertise and market any business.
If you're a teen who'd like to make some money as an entrepreneur, you'll need to decide if you're going to offer a product, a service, or start up an internet business.
Here are some tips and ideas.
Selling Products
Creating and selling a product is a straightforward way to make some money. Some ideas for products include the following:
* Arts and crafts tend to be popular in an era when people are looking for items that fit the natural, green lifestyle. Pottery, items made from wood, handmade jewelry, hand-sewn bags/purses, and homemade greeting cards are some possibilities. If you are looking for something simpler, homemade slime is all the rage with little kids and inexpensive to make.
* Food items like cakes, cookies, sauces, and so forth are becoming more popular. "Local" is in, and offering homemade, hand-made jars of pickles, applesauce, or cakes for special occasions can be a lucrative niche. Make sure you know your local regulations on preparing food for sale.
Offering Services
* Lawn care is still a viable and much-needed job for teens. Snow and leaf removal can stretch this job opportunity through much of the year. Once you get a reputation, you may find yourself in much demand!
* Babysitting is another time-honored teen job that always seems to be in demand. A trusted babysitter is worth paying for, and you may find that you will have years of employment with some families.
* Cleaning may not be the most glamorous job, but many people will pay for a house cleaner. If you work slightly below the rates of the professional cleaning companies, it will give you an edge.
* Computer repair is another lucrative area. You could be a freelance IT person! So many people have computers these days but don't know how to maintain or fix them, and they will need technological support at some point.
*Pet sitting or dog-walking. If your teen has a love of four-legged fur children, and the patience to work with a variety of pets, a summer job of watching and caring for Fido or Fluffy while their owners are on vacation can be a great opportunity to earn some money. As for being a dog walker, you must love dogs — and be willing to scoop up their poop! Be sure and check out the inspiring story of two local 10-year-old twins who have created a successful dog walking and pet care biz here!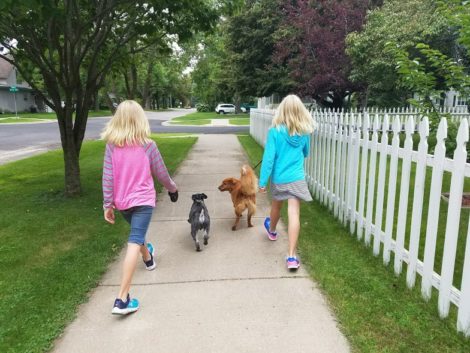 Paid Employment:
Food Service Worker:  Minimum age to work at fast food restaurant is generally 16-years-old. Some restaurants in certain locations might hire 14 and 15 years old with limited work hours. Workers under the age of 16 are also typically not allowed to handle money or do tasks that could be risky (climbing on ladders for instance). Brainerd Lakes Area food establishments like Dairy Queen and even Applebees are open to hiring 14 and 15-year-olds for their summer season so it's definitely worth checking into.
Local Businesses: Brainerd Lakes area business like Cub Foods of Brainerd and Baxter are open to hiring teens and General Manager, Chris Quisberg shared what kinds of jobs summer job seekers can expect:
14-year-olds: pushing carts, clean team and brat sales helpers
15-17-year-olds: all above plus cashier, and department stockers
18+-year-olds: all above plus deli or Bakery associate
Golf Caddy: The Lakes Area is lucky enough to be blessed with many golf courses and this summer gig is perfect for teens who enjoy spending time in the great outdoors. Caddying can be a great choice for a summer job but teens working this job need to have some knowledge of the game and be willing to walk and lift heavy golf bags in hot weather.
Local mega-resort, Cragun's currently has openings for Recreation Support Staff: Full or part-time summer employment implementing indoor and outdoor recreational activities for children and adults. Must be at least 17 years old, able to work evenings, weekends and holidays and be able to work outdoors in a variety of weather conditions. Must possess a valid driver's license, must be First Aid and CPR certified or able to become certified and must be able to pass a criminal background check and a DMV check. Go here for more details.
– – – – –
With a little creative thinking, your teens (and even younger kids!) can find themselves a way to earn some money this summer, AND keep the whining and restless nagging in check too.
That's a win-win all around!