**These posts often contain affiliate links. Please see our disclosure policy for details.**
Last year, I found out about Miracle League Baseball. I had no idea there was a team for kids and adults with disabilities in our area – they even have their own field! It's called the Bonnie Cumberland Memorial Field (also known as Bane Park Miracle Field) and was open for its first game in June of 2014.
Brainerd's field got its start from a local retired insurance agent, Darlys Every, who contracted polio as a child and was unable to play the sport he loved. Every, along with the City of Brainerd, raised the money through donations and grants, and the Bane Park field was completed. It is specially designed for people with disabilities – with an artificial field which serves as a level surface for people with wheelchairs and other mobility devices. Several local businesses and organizations, such as the Brainerd Kiwanis Club and the Salvation Army have volunteered to be buddies.
Miracle League Baseball was started in 1999, with the first Miracle League field being completed in 2000. The rules of Miracle League Baseball are simple: "Everyone gets a base hit, everyone scores, and at the end of the game, both teams win." The organizers of the game put out requests for volunteers each season. These volunteers are known as "buddies" who help the players hit the ball, run the bases and play in the outfield.
Lauren has played Miracle League Baseball for the past two summers and she absolutely loves it! Her favorite part is having a new buddy each week – she loves to make friends – and she does so with ease.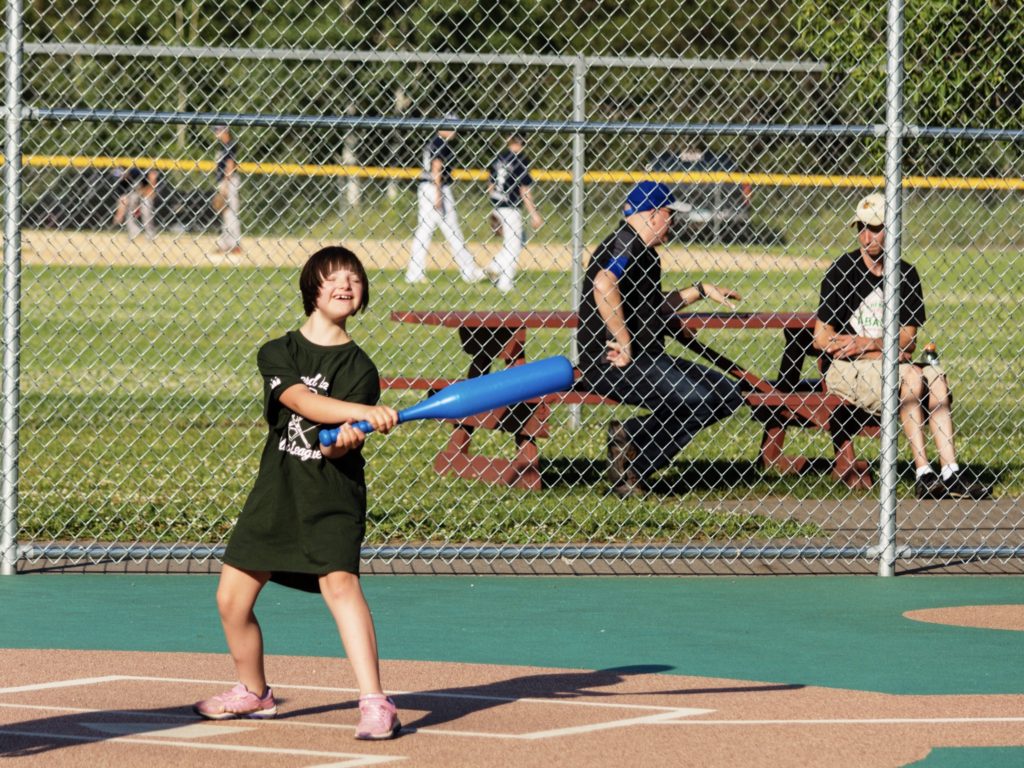 This particular night, she hit the ball several times and enjoyed running the bases with her buddy.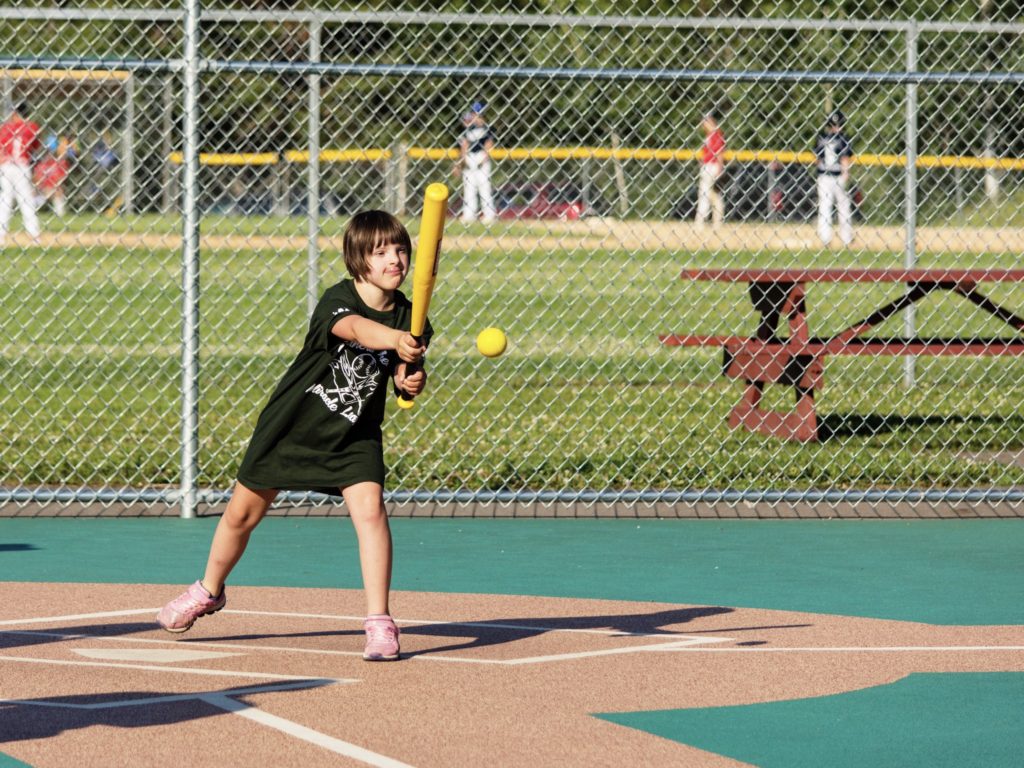 Her buddy was from the Miss Brainerd United States Organization. In all the excitement, I didn't catch her name! As a parent of a child with special needs, it can be frustrating finding things to do in the community, that include you child. I am grateful for Miracle League Baseball and all of the companies, organizations and volunteers who make this happen each season!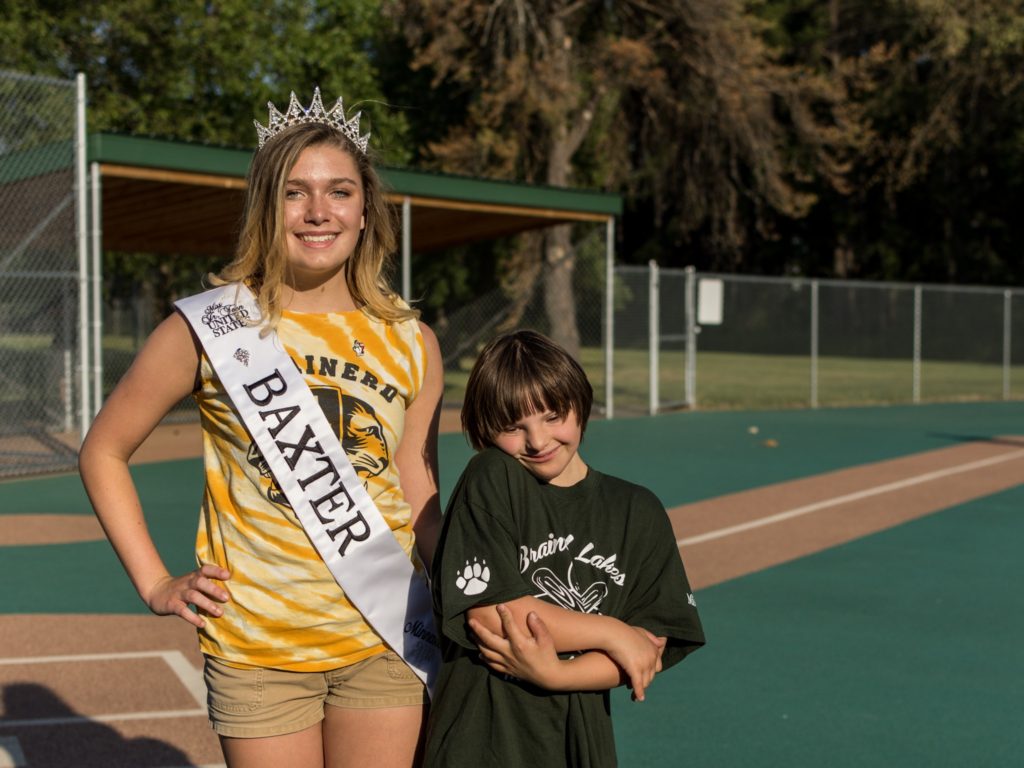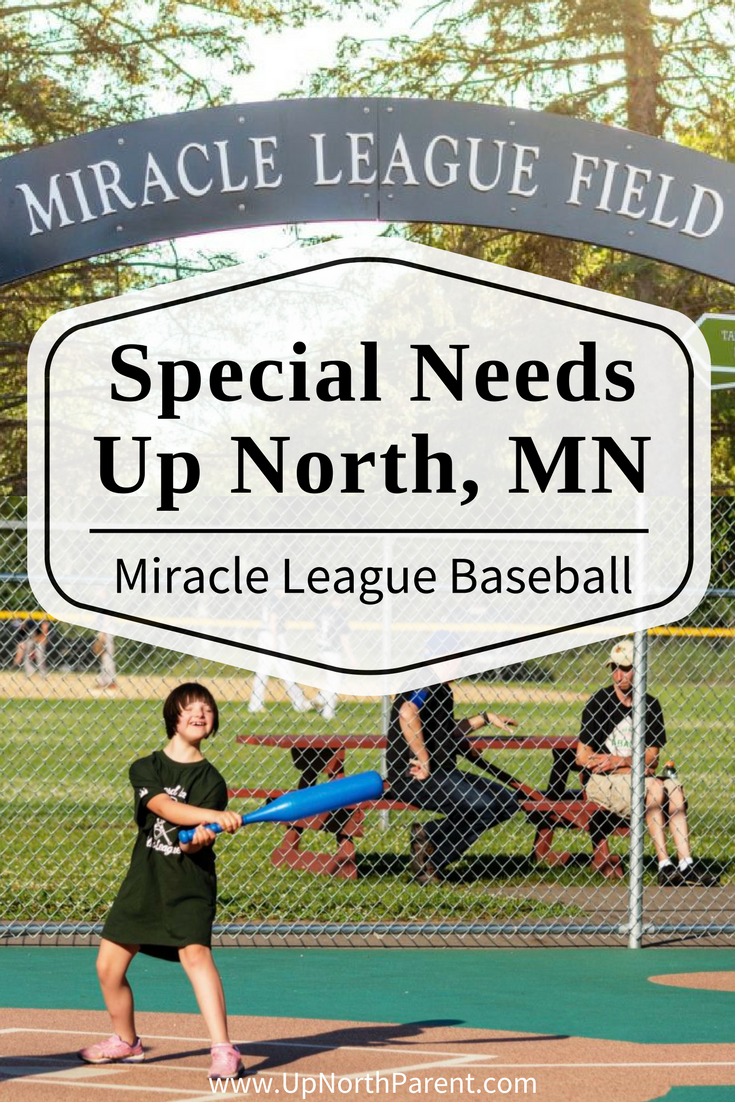 ---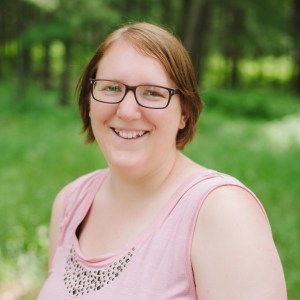 Beth is a single mom, Down syndrome advocate, writer of unpublished YA fiction, hobbyist photographer, planner addict and coffee drinker. She lives in the Brainerd Lakes Area with her three daughters. She enjoys fishing with her girls, bacon, re-reading the Harry Potter series and binge-watching Parks & Rec while eating s'mores. She writes at Beth Hardinger Blog.