**These posts often contain affiliate links. Please see our disclosure policy for details.**
Everyone wants treats for Halloween, including your pets!
Here are some quick, easy and healthy Halloween Pet Treats you can whip up for a little Pup-or-Treat on All Hallow's Eve this year!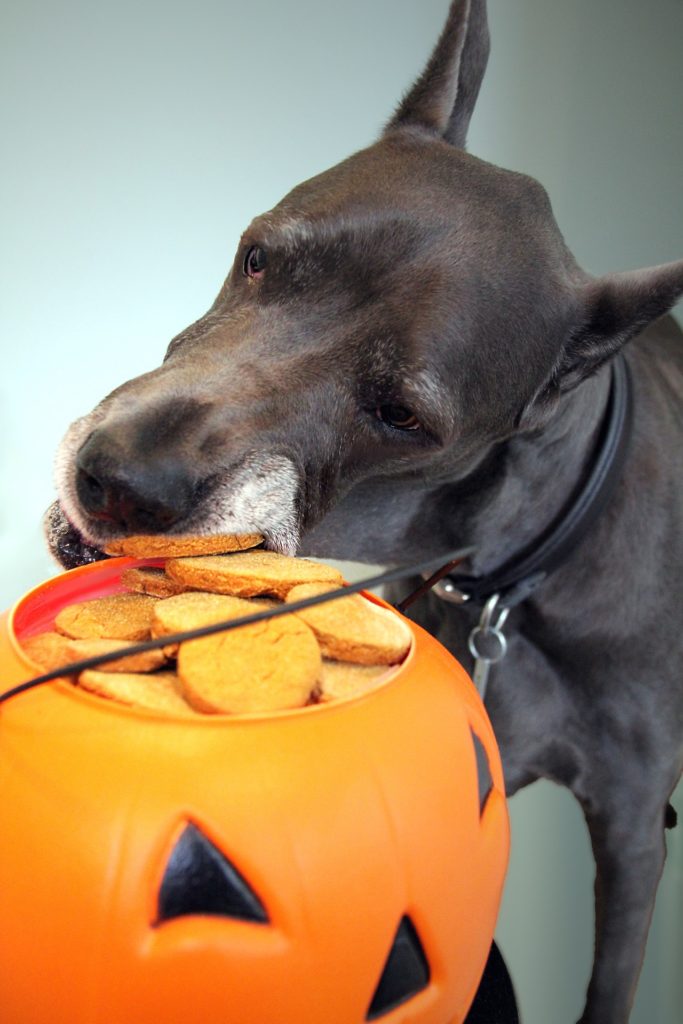 Pup-or-Treat! Easy Halloween Pet Treats
Healthy Pup-kin balls
This tasty goody is nutritious and delicious while also being loaded with Vitamin A, beta-carotene, iron, potassium, and fiber!
Ingredients
·      1/2 cup of canned pumpkin
·      4 tbsp of water
·      4 tbsp of molasses
·      2 cups of whole wheat flour
·      2 tbsp of vegetable oil
·      ¼ tsp of baking powder
·      ¼ tsp of baking soda
·      1 tsp of cinnamon (optional)
Directions
1.    Preheat oven to 350 degrees
2.    Mix your wet ingredients – pumpkin, molasses, vegetable oil, and water – in a bowl
3.    Now mix your dry ingredients together – whole wheat flour, baking soda, baking powder, and cinnamon
4.    Add dry mixture to the wet mixture and stir until dough softens
5.    Take small amounts of the dough and roll into balls on your hands – it works best if your hands are wet.
6.    Place each ball of dough onto a lightly greased cookie sheet
7.    Flatten the balls with a fork
8.    Bake approximately 25 minutes until batter is crispy and browned
You can also use these to make your treats into delectable doggy shapes!
Some things to note:
Enjoy making these fun treats for your pets, but keep any allergies they may have into account.
If you are not sure if your pet will experience a reaction to a specific ingredient, consider avoiding that ingredient completely.
You can also feed a small amount of your new masterpiece to your pet to test their reaction and this trick also works when you have picky pooches or kitties!
That way you will not spend the time making an entire batch of treats only to have to throw them away because your fur baby won't eat them.
Storage Tips:
Keep your homemade goodies in an airtight container and put them in the freezer to keep them fresh.
Before feeding to your pet, let the treat thaw for 10-20 minutes. In the freezer, your treats can last up to 6 months!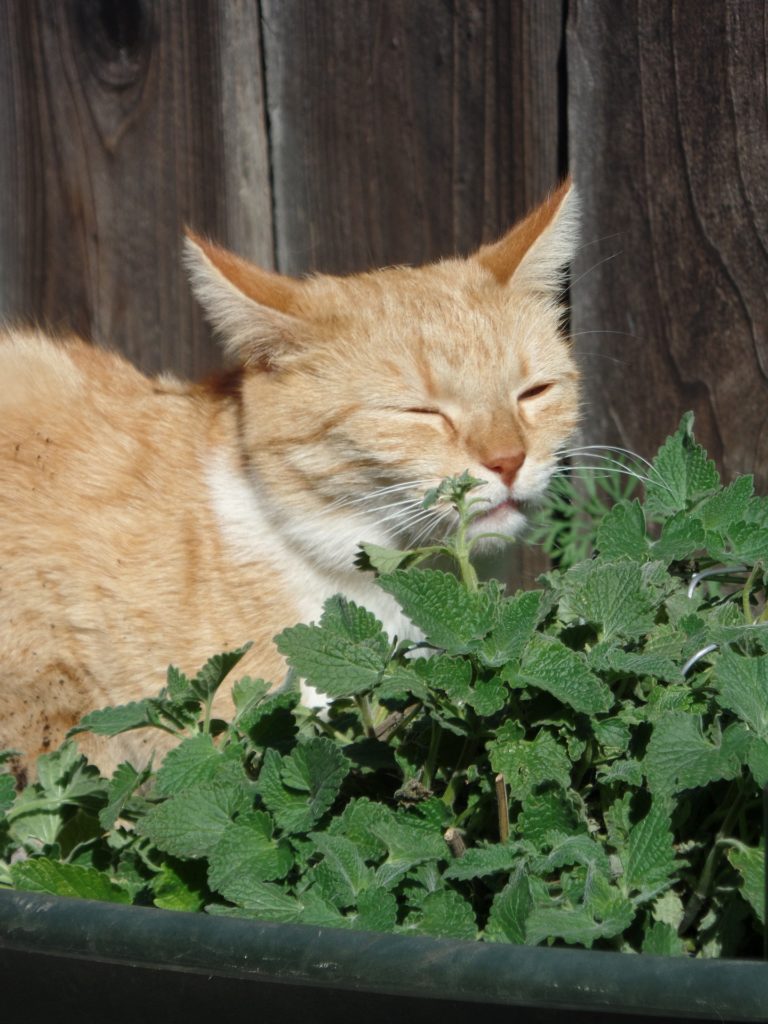 Tuna Catnip Kitty Treats
Ingredients
1 5oz. can of no salt added tuna, packed in water and drained
1 cup of old-fashioned oat flour
1 egg (bigger is better)
1 tbs. of olive oil
1 tbs. of dried catnip, heaping
Making your oat flour is easier than you think! Take old-fashioned oats and grind them into a soft powder in a spice grinder (or an extremely clean coffee grinder). Et voila!
Directions
1.    Place your oven rack in the upper third section of your oven
2.    Preheat your oven to 350 degrees F. Set aside a baking/cookie sheet lined with parchment paper.
3.    In a food processor, add tuna, oat flour, catnip, olive oil, and the egg. Blend the mixture until you have a beautiful, smooth dough. The dough should be thick and pliable, but not too sticky.
4.    Take ½ a teaspoon of dough and roll into a ball. Add the ball to the parchment-lined baking sheet. Take a skewer or a toothpick and press an X into the batter. This helps the treats to cook more evenly.
5.    Bake your kitty's treats for 10-12 minutes. You will know they are done when they are dry on the top and lightly browned.
Some things to note:
Make sure you let the treats are completely cooled before your kitty chows down!
Also, make sure to keep an eye on your feline if they are known countertop jumpers!
Storage:
Keep treats in the refrigerator in an airtight container. Treats will keep for up to 7 days if stored in this manner.
Make your treats even more paw-sitively perfect with this!
– – – – –
With these quick, easy and healthy Halloween Pet Treats, everyone can celebrate on All Hallow's Eve this year, even our furry friends!