**These posts often contain affiliate links. Please see our disclosure policy for details.**
It's fall already! How is that possible?! I know we tried to soak up summer as much as we could, but it still didn't feel long enough. We spent most of our days at our favorite parks in Baxter, MN, including this one.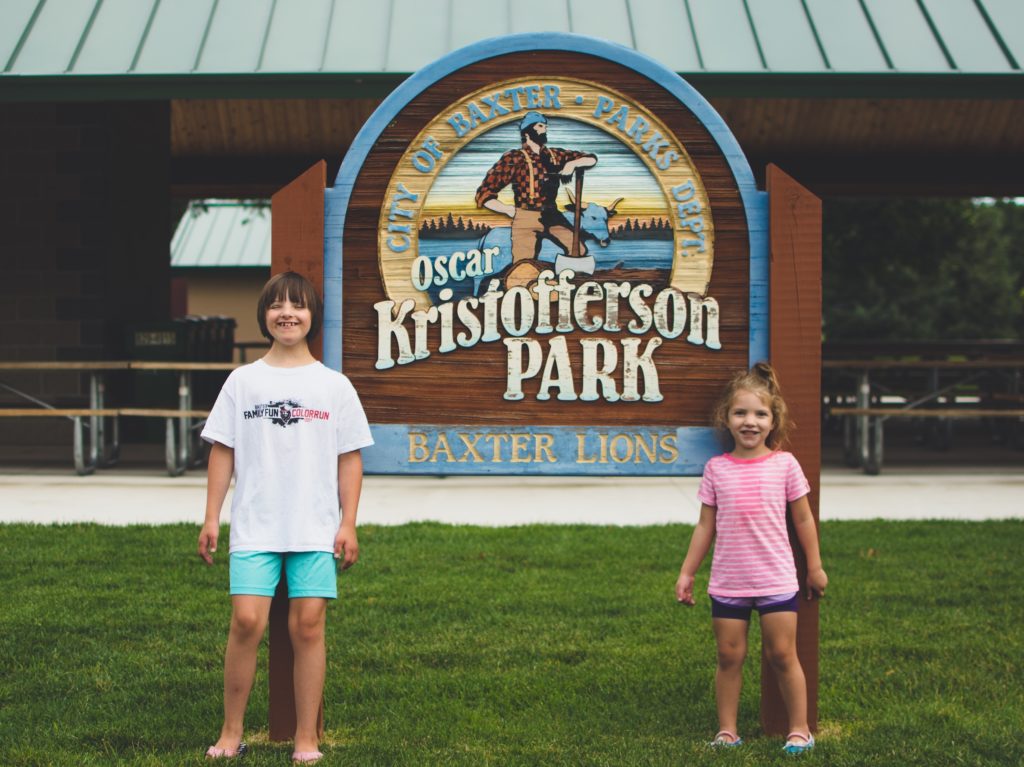 Oscar Kristofferson Park is one of their favorites! It has everything – slides, swings, monkey bars for Lauren (her absolute favorite) and several tables for summer picnics. It also has baseball fields, volleyball courts, and an ice rink, though we haven't made use of those yet. The bathrooms are clean and the water fountain has a water bottle filler (nice touch!)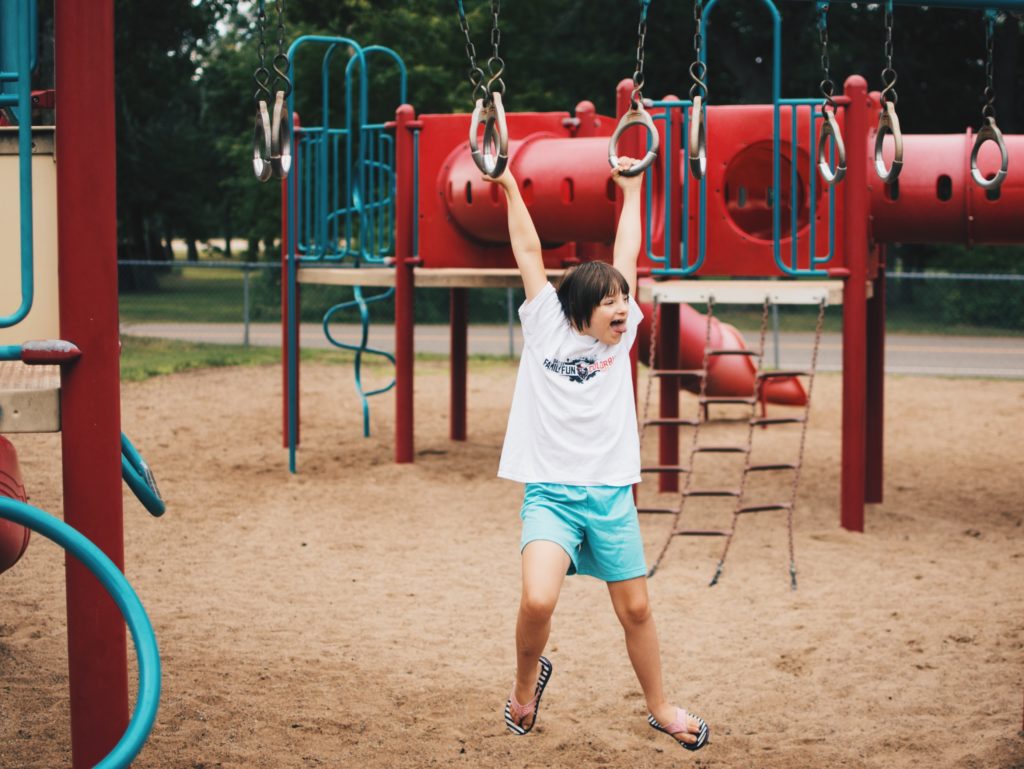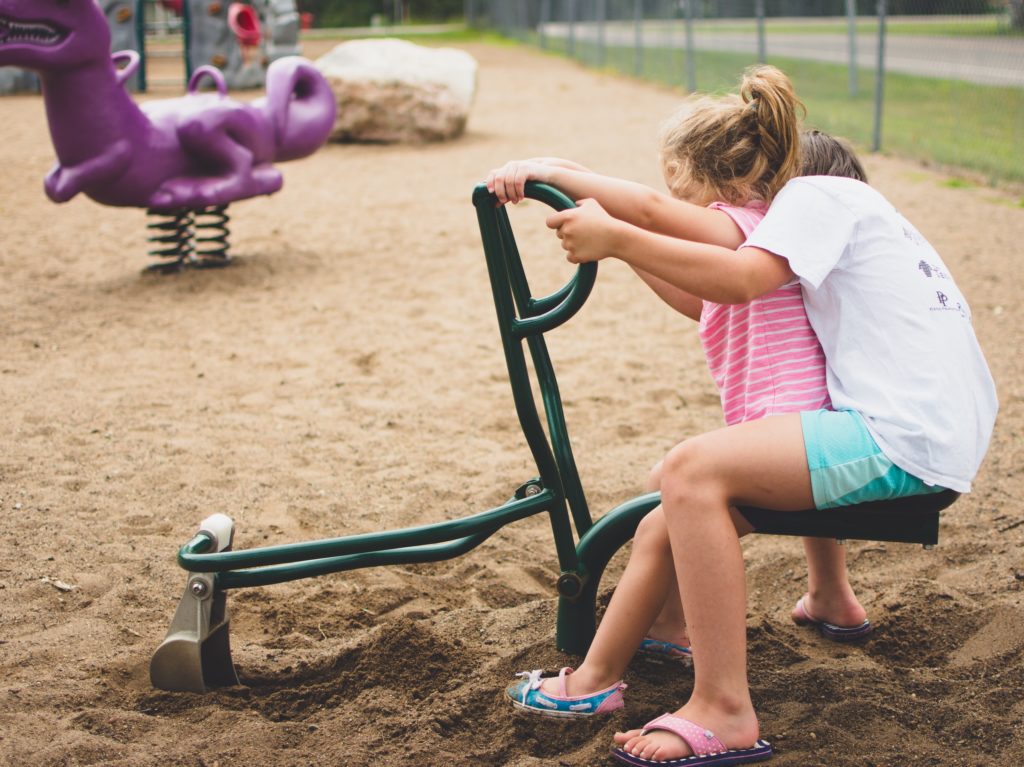 On this particular day, Avery was with grandma, so it was just these two. They normally don't get along at all, but for some reason, when it's just the two of them, they play so well. It really brings out the big sister in Lauren, which is nice (and rare!) to see.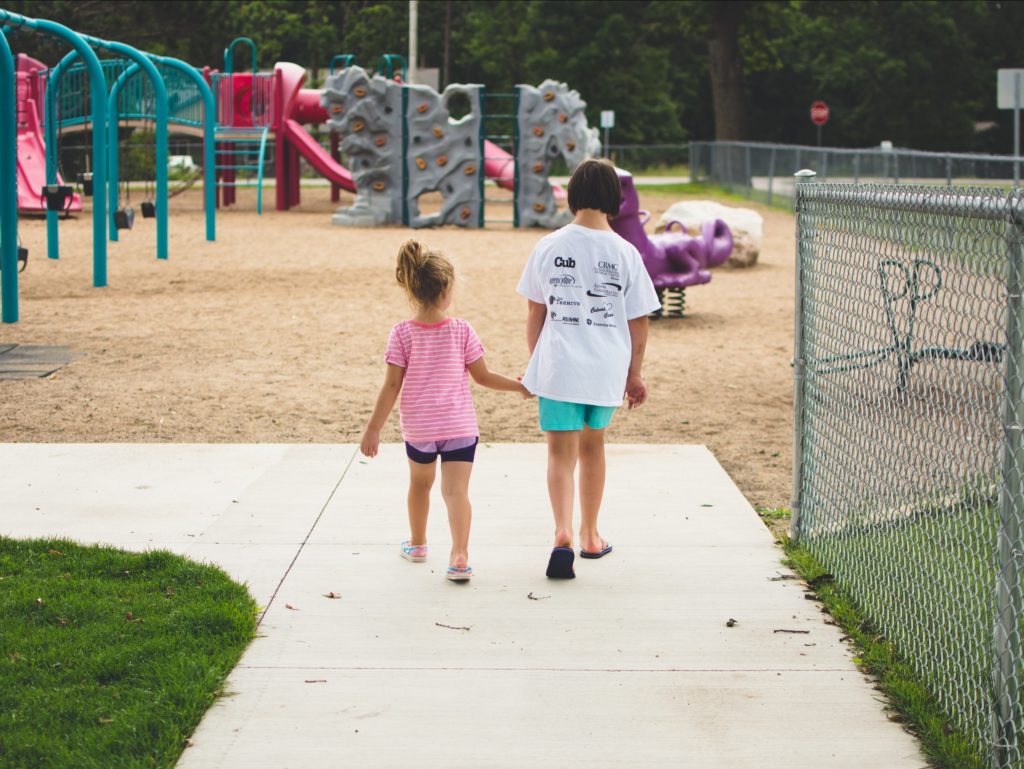 Next summer, we are having Avery's birthday party here, under the big roof, so she can have a party rain or shine. It also has outlets for crock pots or lights (just make sure you reserve it ahead of time!)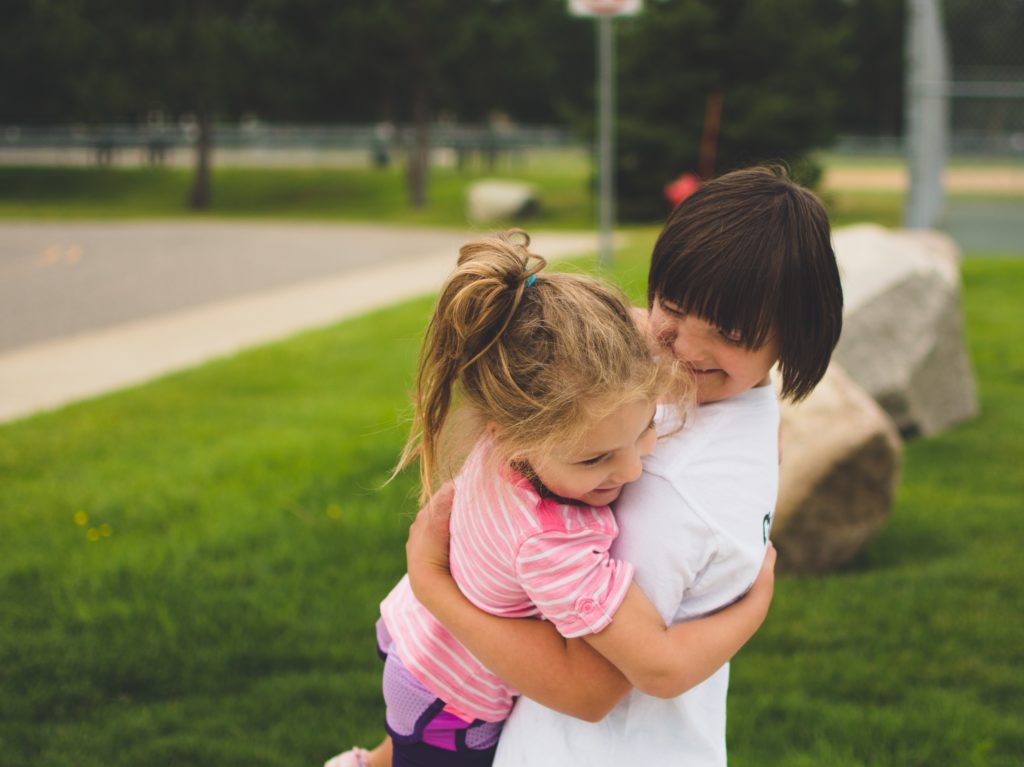 Now that it's fall and they are all in school, we don't have as much time to make it to the park, but we try to spend as much time as we can outside while it's still nice!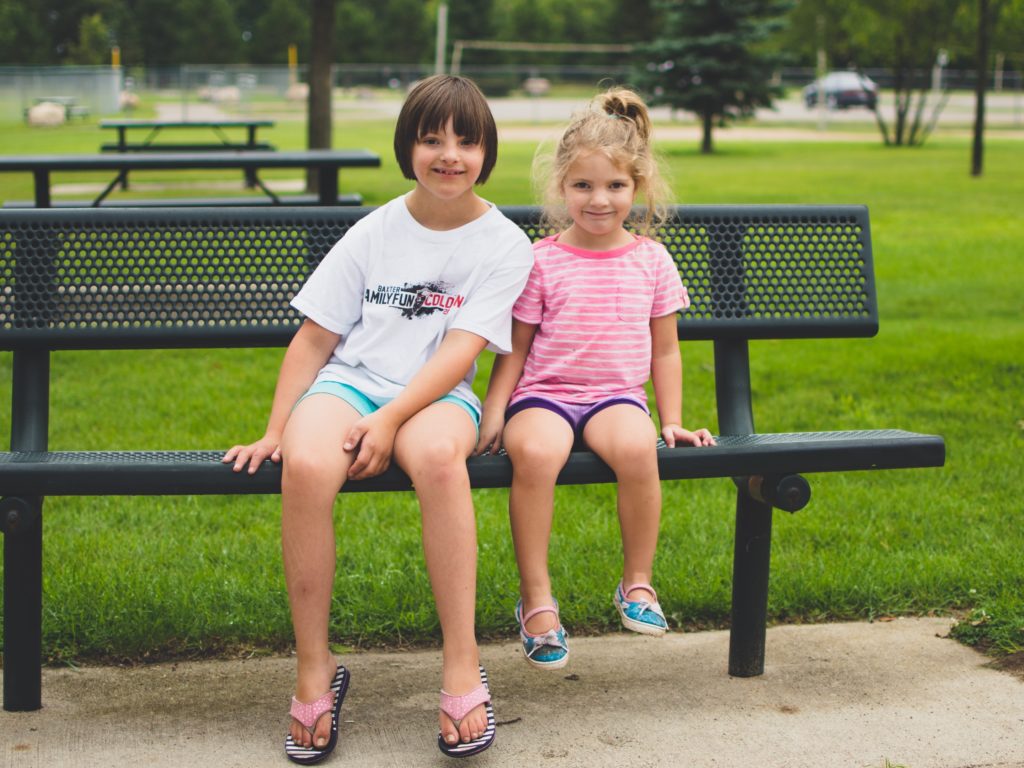 If you are ever in Baxter and need a fun place to have a picnic and let the kids play, try this park!