**These posts often contain affiliate links. Please see our disclosure policy for details.**
There is no shortage of preschool options for children today. Public, private, faith-based, secular, homeschool, Montessori… the options abound.
And now there's a new preschool option, one that's taking America by storm.
The new option for preschool is called Forest School, and it has arrived in the Brainerd Lakes Area!
I (Laura) first heard about Forest School when I read the book "There's No Such Thing As Bad Weather." My mind was blown and I was intrigued.
Google told me the closest Forest School was hours away, but then a few months later, I heard about a brand new option opening up in Breezy Point, MN.
And that led me to Ashdown Forest School.
Started by Minnesota native Rachel Hodge, Ashdown Forest School is a new and unique preschool option in the heart of the Lakes Area.
Today, we're sitting down with Rachel to give you the inside scoop about Forest school, Ashdown, and early childhood in general. So buckle up, it's going to be a good one!
Welcome Rachel, let's get started!
The New Preschool Option Taking America By Storm | Ashdown Forest School in Breezy Point, MN
Tell us about yourself: where you are from, what's your background? How did you get involved in Forest School?
Growing up in the rural town of Zimmerman, Minnesota, my childhood was surrounded by nature.
My older sisters and I spent our days climbing trees, catching frogs and grasshoppers near our small pond, picking dandelions, building stick forts in the woods, camping and fishing, and observing wildlife in many different ways.
This love for the great outdoors was rekindled after moving to Winona, Minnesota where I earned my Bachelor of Science in Early Childhood and Elementary Education. I've felt passionate about early childhood development for as long as I can remember, but quickly became disheartened with the traditional, overly-structured approach to teaching young children.
During my sophomore year, a close friend of mine recommended that I apply for an assistant teaching position at the university's Children's Center. I fell in love with preschool immediately.
The previous center director, Barb Nagel, who had retired around the same time I began teaching, would often visit our classroom in her free time. She would integrate aspects of nature into her lessons. I clearly remember her bringing in containers full of soil and worms, dumping them out onto a table, and just letting kids go at it. Something about the gentle way she spoke to children has really stuck with me over the last six years. I began asking her questions, and she recommended Richard Louv's "Last Child in the Woods," which discusses how today's children are suffering from what Louv calls "nature-deficit disorder".
I attended a course addressing the importance of nature-based play in early childhood that Nagel was leading. I soon after discovered the inspiring Forest Kindergarten model, and knew that this was a movement that I was meant to be a part of.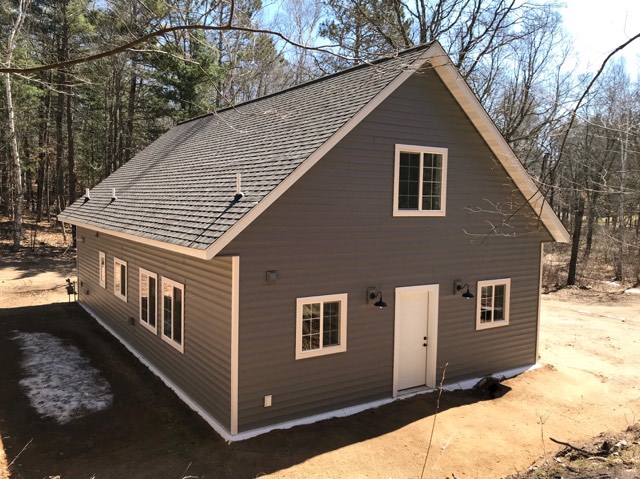 After teaching at a farm-based and certified Nature Explore preschool in the heart of the twin cities, I began to gravitate toward small-town living, and wanted to expand my knowledge of outdoor education. I trained under Erin Kenny, an internationally recognized expert in nature-immersion, and earned my Forest Kindergarten certification in August of 2018 from Cedarsong Nature School, located on Vashon Island, Washington.
I then relocated to Breezy Point, Minnesota to create Ashdown Forest School, named after England's Ashdown Forest, where Christopher Robin spent his childhood and A.A. Milne's Hundred Acre Wood was inspired.
What brought you to the Brainerd Lakes Area and specifically, Breezy Point?
When I decided to move forward with my dream of opening a nature-based preschool, I knew I wanted to choose a location with an abundance of nature that was also in need of child care options. I wanted a small-town feel that was close to my hometown, and when I found this specific piece of land, I fell in love.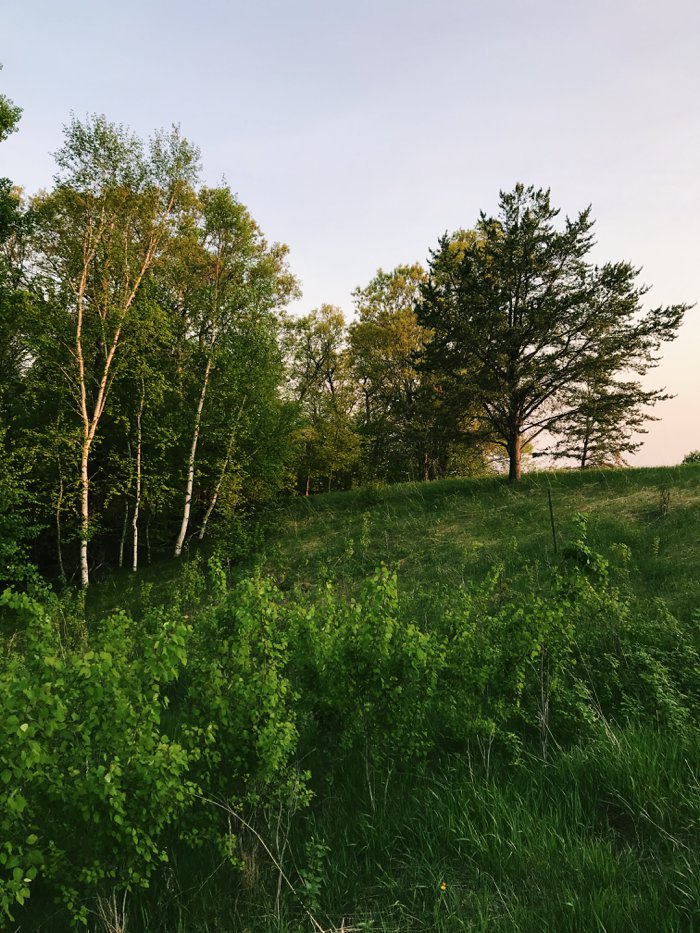 I'm grateful to be surrounded by welcoming and like-minded neighbors, to be nestled in the woods near the Lowell Wildlife Management Area and the beautiful Rice Lake, and to be located directly behind Eagle View Elementary.
It didn't take long to realize that Breezy Point was home.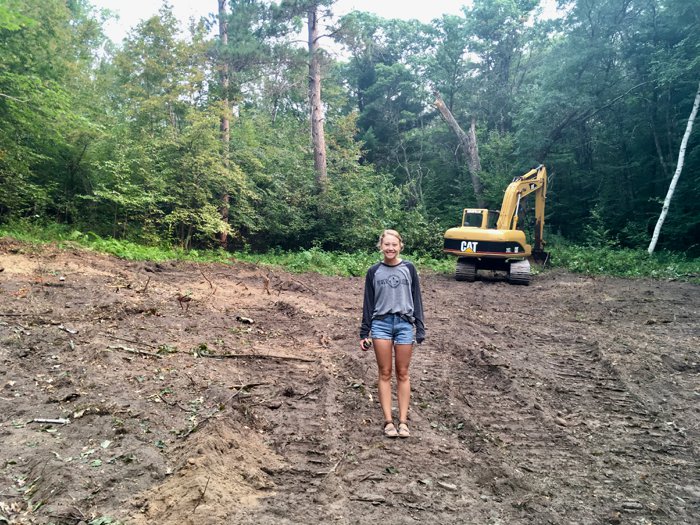 What is Forest School?
Forest school is a form of early childhood education started in Europe, typically referred to as 'Forest Kindergarten" or "Waldergarten". Children are encouraged to play and learn outdoors year-round, no matter the weather.
Forest schools tend to avoid materials with a pre-determined purpose and instead embrace natural, open-ended materials that promote creativity and imaginative play.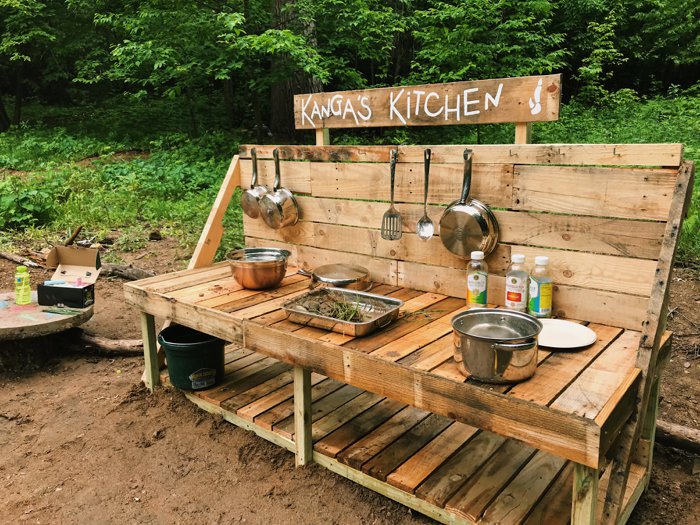 The aspect of the forest school model that I find the most refreshing is that it's very child-centered. Most preschools in the U.S. are teacher-directed, meaning the teacher is an authoritative figure who chooses the curriculum and leads the day. Forest school educators instead act as guides. Children engage in activities that peak their interest, and educators guide their learning and find "teachable moments" that are specific to each child.
Nature-based learning has rapidly grown in popularity across the U.S. as we continue to recognize the value in connecting young children with the natural world.
Why is Forest School important and beneficial?
I think the simplicity of the forest school model is extremely important. We're part of such a fast-paced, indoor culture, and it's taking a toll on today's children. Attention deficit disorders, physical health issues, anxiety and depression are all more prevalent than ever, and I think that reevaluating the way we view early childhood is the best place to start.
I believe that there is no substitute for fresh air and giving children space to freely run and play. The lack of structure that forest school provides allows both children and educators to feel more calm and grounded, which helps us focus on social and emotional development, something that we're all in desperate need of.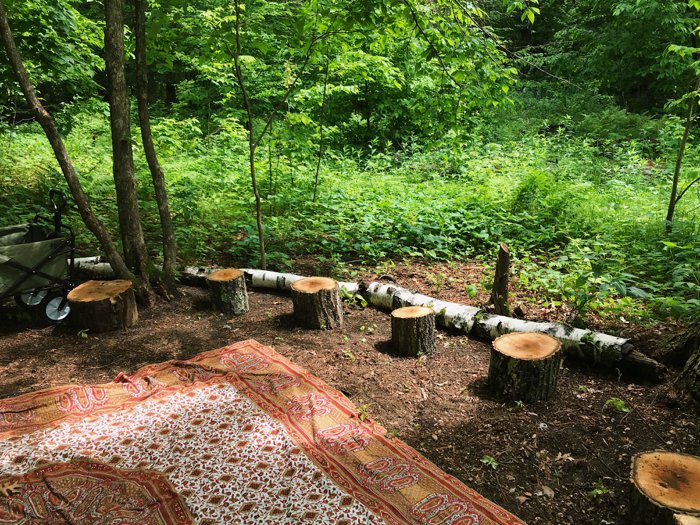 Nature immersion also helps pave the way for more academic-based learning later on. When educators take a step back and allow the flow of interest-led learning to guide the day, children can develop an intrinsic motivation to learn. Studies have shown that children who are given more opportunity to play outdoors in preschool actually perform better academically since they have developed strong problem-solving and critical thinking abilities.
It's also important to mention the impact nature-based education has on our environment. Now, more than ever, we need people who are aware of the impact we have on the planet and are empathetic towards all of nature's living beings. We cannot expect children to become stewards for the environment if we don't first allow them to play and enjoy all that nature has to offer.
Tell us about Ashdown Forest School's programs; what makes them unique?
Ashdown Forest School offers a school-year Nature Preschool program and three, month-long Summer Camp sessions on nearly 6 acres of field and forest land.
We are dedicated to nature immersion, flow learning, interest-led curriculum, inquiry-based teaching, and authentic play.
Our teaching philosophy is inspired by a combination of the Forest Kindergarten model and the Reggio Emilia Approach, which emphasizes the importance of the learning environment and thoughtfully added materials.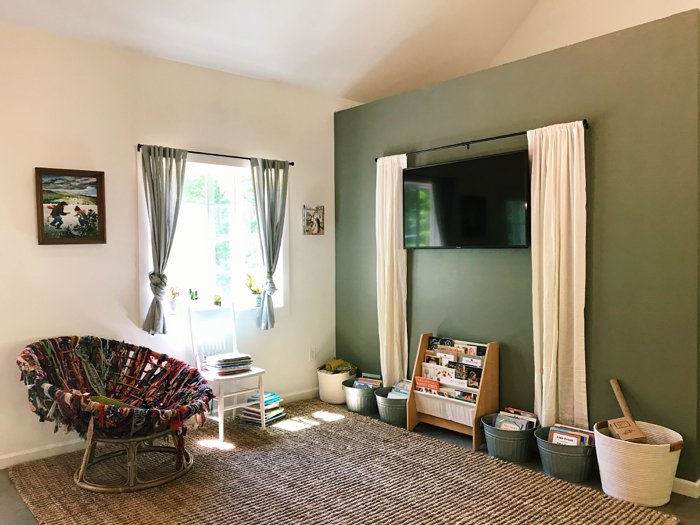 Rather than honing in on cognitive development, we value broadening our focus to develop the whole child.
Unlike most preschool programs, we encourage exposure to moderate risk activities such as climbing trees, balancing on logs, playing with sticks, and running on uneven ground to allow children to strengthen their senses and develop self-confidence through facing challenges successfully.
We have also chosen to provide a homemade, plant-based food program as we believe it is one of the most eco-friendly ways of eating.
We acknowledge that our programs are unique and may not be a fit for every child, but we're so excited to be able to offer another child care option to families in the area.
What are the biggest benefits of sending a child to Ashdown?
I think the biggest benefit of sending a child to Ashdown is the small class size that we offer. I truly believe that the simplest and most effective change we can make in education today is lowering class sizes so that educators can better focus on each child's individual needs. It's unfortunate that there are so many educators who are passionate about making an impact on children's lives, yet we have an education system that seems to be working against that.
Ashdown Forest School is licensed as a Class C2 Group Family Child Care. This means that we can legally operate with a 1:12 educator to child ratio. Instead, we choose to offer a small, 1:6 educator to child ratio.
Since we don't offer a predetermined curriculum or standardized tests to track children's progress, a small class size makes it possible for us to make careful observations and better document individual growth.
I care deeply about young children, and I want to be 100% present and available for each child.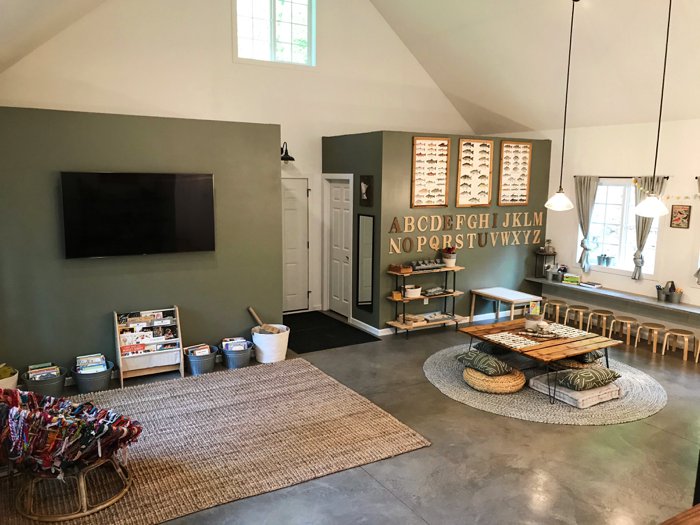 What is ONE THING you want people to know about Ashdown, Forest School, or childhood in general?
If I could send one message to parents of young children, it would be that it's okay to let them be.
Children are so very capable of self-directed learning through play and interacting with others, and it's completely okay (and actually wonderful) to just let them have their childhood.
There is no need to spend each year preparing them for the next. Just let them be.
Where can people go to find out tuition information and any other details?
You can find detailed information in our Handbook (on our website www.AshdownForestSchool.com under 'Programs').
– – – – –
Thank you so much, Rachel!
We love your vision, heart, entrepreneurial spirit, and your desire to bring something new to the lakes area.
Forest School fills a void in our area's preschool options, and we can't wait to watch Ashdown take the area by storm!