**These posts often contain affiliate links. Please see our disclosure policy for details.**
Not too long ago, I (Becky) posted an in-depth review of a wonderful book that has a been a huge help in my personal mission of finding peace, simplicity, and lack of clutter in my life. In the book,  The Life-Changing Magic of Tidying Up , author Marie Kondo talks about many excellent processes and a way to create of the mindset of tidying that it is not just a "quick fix."
If you have a minute, give that book review a look here. It is a really good book.
One point you may have noticed that I only skimmed the surface on was how to reduce the amount of paper clutter in your home, according to the author, Marie Kondo.  I'm telling you, her ideas are good. I've lived in my current home for almost 30 years and the things I didn't know how to process or de-clutter, I now know how to address thanks to this book.
Theeennnnn, there's paper clutter. Where does all this paper come from?! I had drawers, bins, and file cabinets bulging with the stuff.
Then I read this in Marie's book:
"When it comes to sorting papers, discard everything."
Whhhattt?
OK, before you freak out, let's look at paper clutter with a different lens.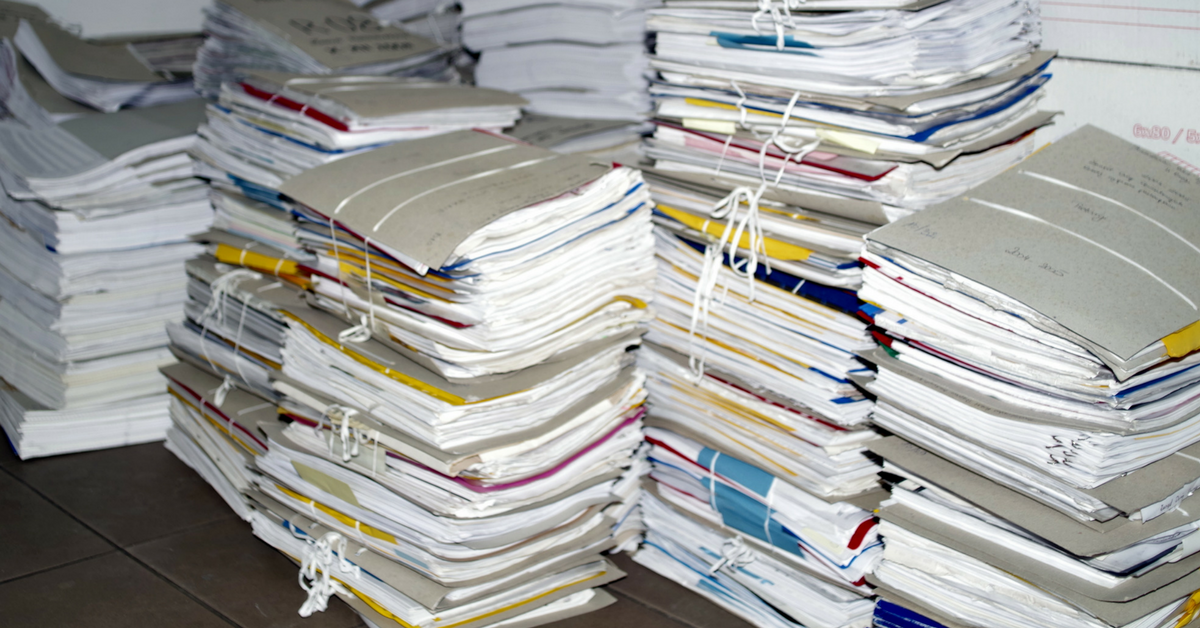 Looking at Paper Clutter in a New Light
Paper is such a huge part of our everyday life that we rarely give it a second thought.
Paper comes into our home in the way of mail, receipts, school work, art from the kids, bills (yuck), publications, instructions and the list goes on.
The problem with paper clutter is that it accumulates quickly unless steps are taken to reduce, manage or readjust our thinking of why we keep papers in our homes.
When I took at hard look at my paper clutter, I discovered I had owners manuals for laptops that had croaked, appliances we no longer owned, medical info from our "trying to conceive" days and shot records for pets that had crossed the Rainbow Bridge two decades ago. CRAZY.
I am not suggesting we go for a paperless world because I really think that is just not going to be possible anytime soon.
But, we CAN take steps to look at all of paper cluttering up every nook and cranny of our homes with new eyes and process it accordingly.
Keeping Paper | Questions to Ask Yourself
Can it be recreated if need be? Instructions and owners manuals can all be found online these days so hanging on to these items "just in case" isn't critical.
Is it one-of-a-kind? Even if it is, can you live without it? If the answer is no, then's it's considered a keepsake.
Is it a keepsake, how can it be preserved? Can it be scanned? Framed? Laura touched on ways to preserve photos and other keepsakes in recent post.
Is it clutter that is serving no purpose in your life? Concert ticket stubs from the 80's, love letters from old flames or things that make you sad when you look at them? If so, can you safely dispose of them?
I once heard this sorting process referred to as Path and Home. Things that are a keepsake need a Home (safety deposit boxes, frames or scrapbooks) and all the rest needs a Path (to the shredded or recycling bin).
Once you've determined what category your paper clutter falls into, all the "stuff" that is deemed not relevant or something that can be recreated if need be (directions or owner's manuals) needs to find a Path.
For the most part, most of our paper clutter can simply be recycled.
The rule of thumb is that we all should shred anything that has our personal information on it like our name, address, phone number, social security number, or bank account information. This might include a few documents you don't initially think about like junk mail (credit card offers), ATM receipts, credit card receipts, bills, and even used airline tickets
Shredding your documents can be as simple as investing in a home paper shredder, or for bigger jobs, using companies like Paper Storm of Pillager. Owner Geoff Gorvin shared that Paper Storm will make a onsite visit to businesses for any amount, but the minimum charge for residential service is $60.
"We have a little flexibility in scheduling when the truck gets there because we need to add it to an existing route. The walk-up service offers more flexibility and only has a $10 minimum charge. You can stop in anytime during our hours of operation without an appointment."
Paper Questions | What to do with Tax Info or Business Records
It's a different ball game when it comes to paper clutter and business records.
I was a little fuzzy in this area, so I rang up my accountant, Jill Brodmarkle from JB Accounting. Jill confirmed that business records (receipts, bills, expense reports, and office expenses) need to be kept for seven years according to the IRS.
She did, however, say that business owners can scan all of that information and use that for their record keeping as long as it is kept "in the cloud." These scanned copies are perfectly acceptable to submit if the IRS should come calling and it frees business owners up from saving boxes of tiny receipts.
Cloud storage include sites like Carbonite, Dropbox, Concur and Shoebox. I also use and love MileIQ for tracking mileage via my iPhone instead of using one of those pesky mileage log books.
I personally use Carbonite for backing up my computer and Dropbox for other files. Laura uses Backblaze for her computer, as well as Dropbox and an external hard drive for additional files.
After talking to Jill, I plan on utilizing cloud starge more so I can get rid of all the little scraps of paper in my receipts bin!
**NOTE: If you have any questions or doubt about disposing of business documents, consult a trusted account for more information.**
My challenge this week is to pick ONE drawer. Just one.
Go through every bit of paper clutter and determine if it needs a Home or a Path.
You will be shocked by how little of it you actually need.
Happy simplifying!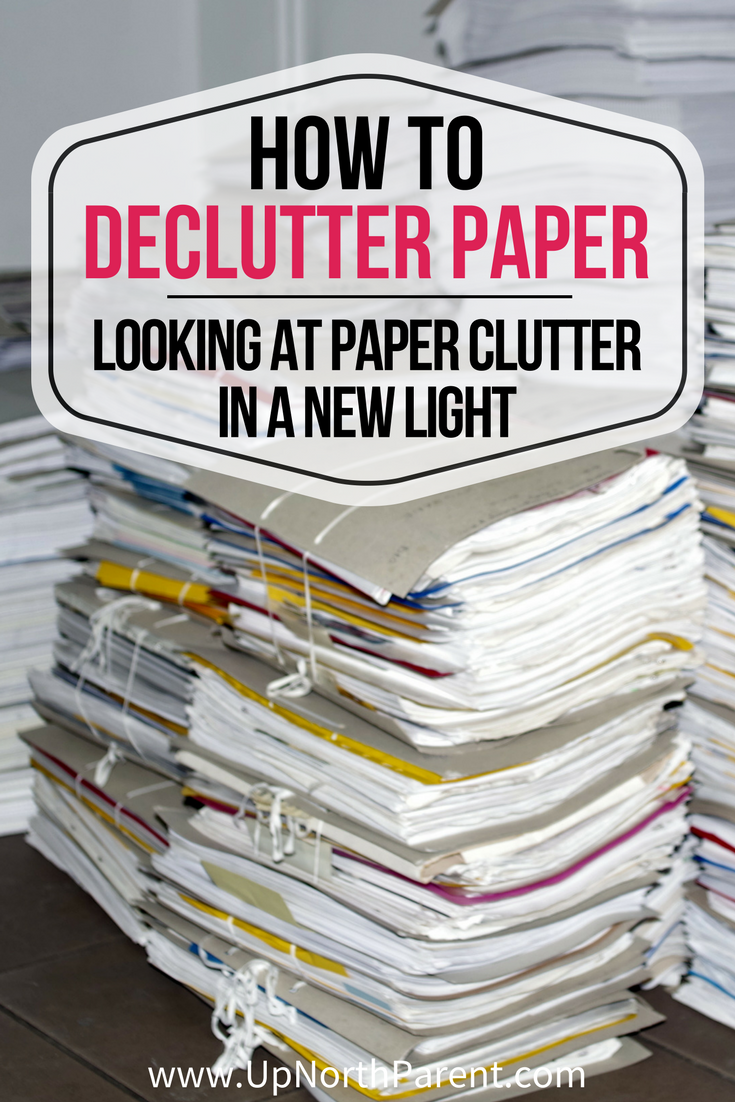 ---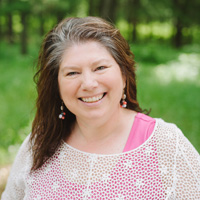 Becky is an "old-ish" mom of "young-ish" kids who thinks bacon is the world's most perfect food. She is a veteran blogger, freelance writer, virtual assistant and project manager for the non-profit children's literacy event, Multicultural Children's Book Day. She is also a proud mom to her amazing 12-year-old daughter Sara and 15-year-old son Jake. Parenting a tween and a teen is a challenge, but she truly believes that being a mom is the Best.Thing.Ever. When she is not hiking (#plussizehiker), reading, selling on eBay, playing with her pets or working on a story for the various magazines she writes for, you can find her on her main blog, Franticmommy. Connect with Becky on social media: Twitter, Pinterest, Instagram, and Facebook!