**These posts often contain affiliate links. Please see our disclosure policy for details.**
I love writing handwritten notes and mailing them to people.
I recently wrote about the art of writing a thank you note, as well as how to find balance in the digital age. Sending people notes in the mail is one of the ways I seek out connection and express love and gratitude to the people in my life.
My goal isn't to undermine the greeting card industry, but here's the truth – cards are expensive. Especially if you're trying to live on a budget and you want to send multiple cards often. Add in cards for birthdays, mothers day, fathers day and anniversaries, and you're needing a "cards" line item in your budget!
A long time ago, I discovered an amazing life hack that has allowed me to build a great stash of cards, suitable for any occasion.
The secret?
The Target Dollar Section.
Several years ago, I was looking in the Dollar Spot like I usually do, and I noticed small packs of blank cards with cute designs on the front. The cards were about 3.5×5 inches, and came in a pack of 8. And they cost a whopping ONE DOLLAR.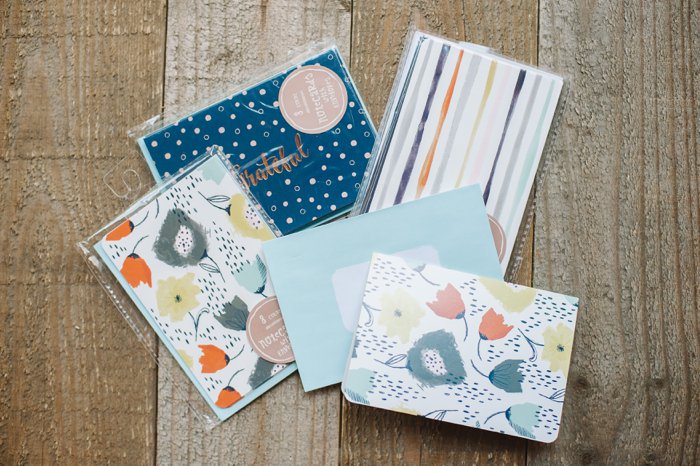 Eight beautifully designed blank cards with envelopes for one dollar.
I bought several packs.
Over the years, there have been many different versions, designs and colors of cards in the dollar section. Every time I see some, I buy a set or two, and add them to my drawer. I've got blank cards in all color schemes and patterns, from stripes and polka dots to floral and rustic. Some of the cards have fun sayings like "Hello" or "Just a Note" and some are Thank You Cards. All of them are blank inside.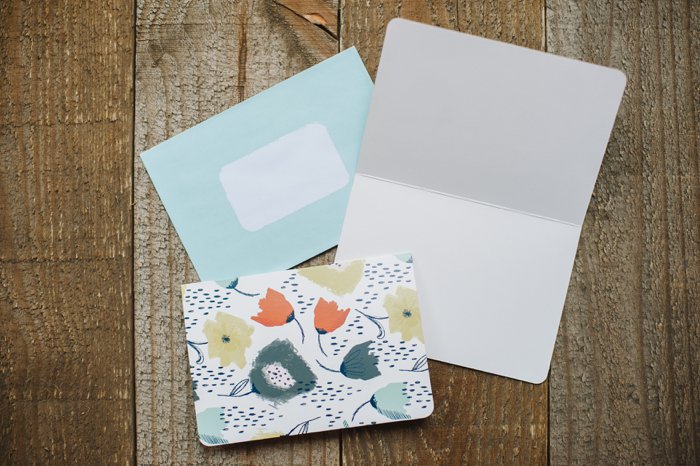 I use these cards for everything. Literally, everything. I haven't bought a legit greeting card in ages. Birthdays, Christmas, anniversaries, Mothers/Father's Day, Going Away, New baby, Weddings, Graduations. You name it, I've used these cards for it. They're perfect for slipping a gift card inside, and are big enough to write a heartfelt message. Plus, Target does such a good job with their designing, that they look a lot more chic and cute than other sets of blank cards I've bought at the dollar store for example.
Some people genuinely love shopping for greeting cards, and picking out the perfect one. I'm not minimizing that for the people who love it. The greeting card industry has even done a good job of making more affordable card options to serve a more budget conscious consumer.
But for people who love to send frequent handwritten mail, and who are frugal to their core, the blank card sets in the Target dollar section are a lifesaver!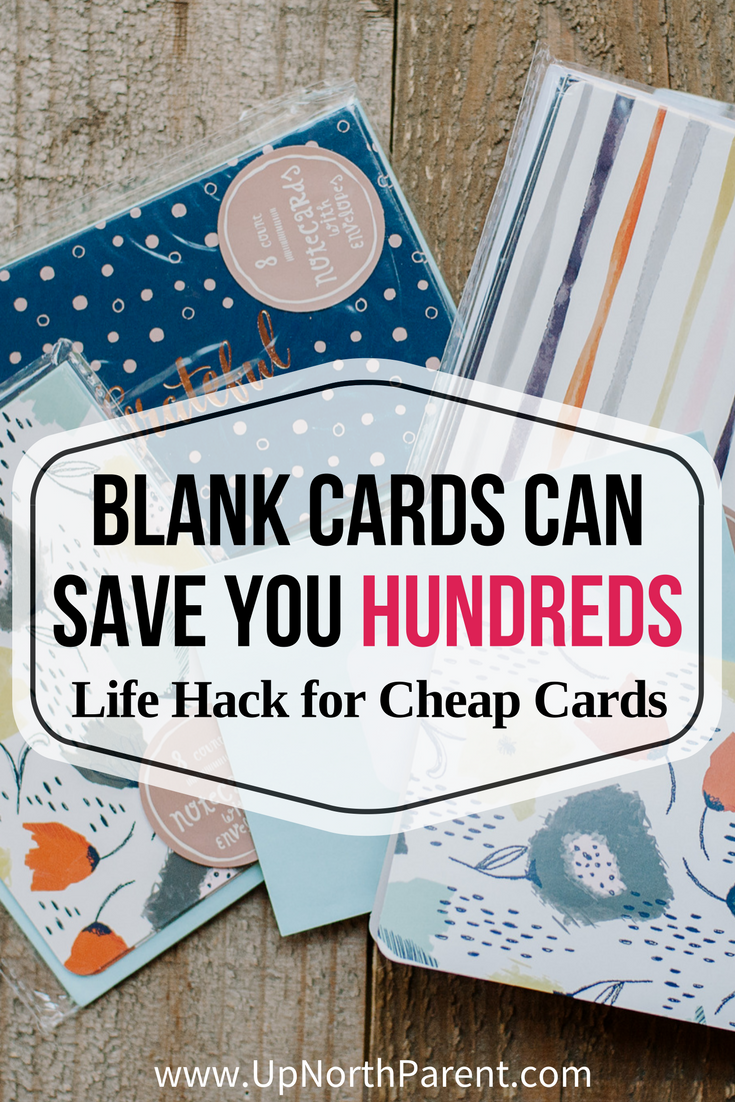 ---
Laura is a motherhood blogger and photographer from the Brainerd Lakes Area in Minnesota. Her mission is to seek joy in the midst of motherhood, and encourage other mamas to do the same. She is married to her high school sweetheart, Matt, a mama to their firstborn son, Raleigh, and a dog-mama to their feisty 6lb toy poodle, Remy. She spends her days chasing after them, while daydreaming about naps, crafts, and donuts with sprinkles. She writes at www.lauraradniecki.com.