**These posts often contain affiliate links. Please see our disclosure policy for details.**
LEARN HOW TO USE A BLOG TO MARKET A PHOTOGRAPHY BUSINESS (OR ANY BUSINESS) AND REACH YOUR IDEAL CLIENTS FASTER AND EASIER.
I've been a blogger for over a decade, and a portrait and wedding photographer for most of that time as well.
I started with a purely personal blog around the same time I started my brand new photography business.
At the time, I had two blogs: one personal and one to share my photography work.
It didn't take long before I combined them simply out of ease.
How to Use a Blog to Market a Photography Business
For years, I had a hybrid blog where I shared information about my life as well as used it to market my photography business by sharing the portrait sessions and weddings I photographed.
I had a Facebook page for my business.
I had an actual photography website, too.
And yet I believe that a big part of my success as a portrait and wedding photographer came because of my blog.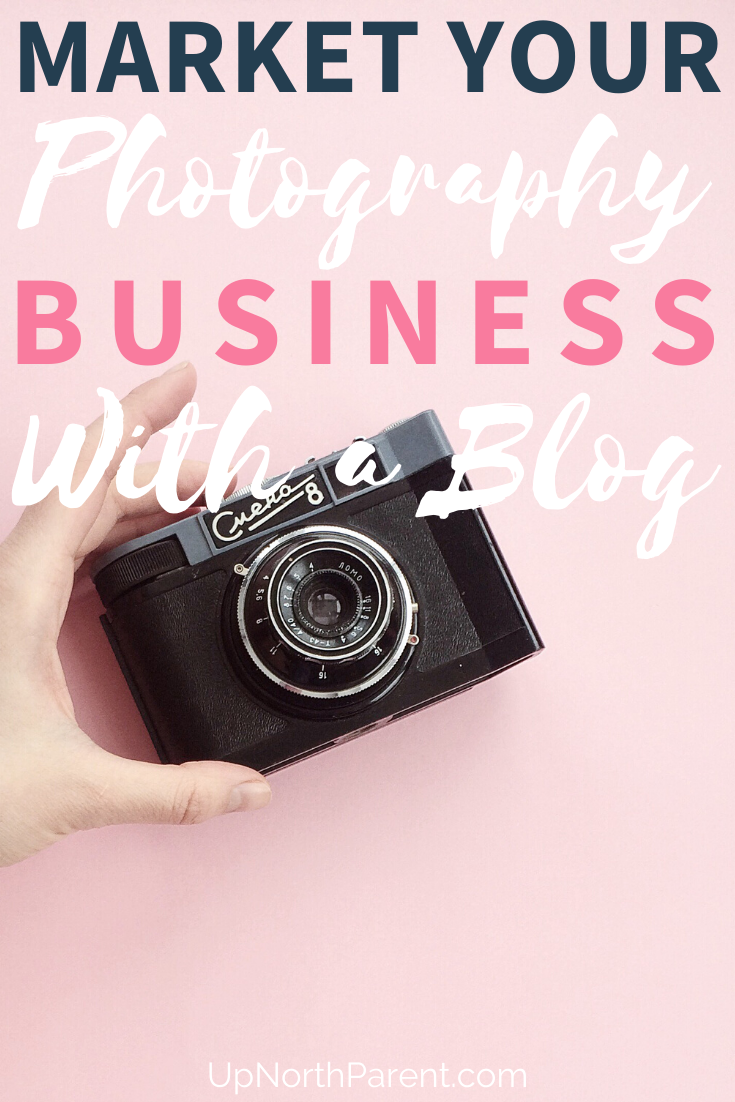 Post Showcase Blog Posts of Photography Sessions and Weddings
I used my blog as a means of promoting my photography work by posing showcase blog posts.
After a photo session or wedding, I would write a short summary of the clients and their story and share all of my very favorite photos.
Not only was it great for SEO and increased my presence on the internet (instead of having only one website, I now had dozens of different posts that would each show up in search results) but it gave my clients something to share with their friends on social media.
They would share the link to their showcase blog post on social media, and brand new people who'd never heard of me would end up on my blog.
More people learned my name.
My business grew because of it.
Talk, Reach, and Teach with Your Blog
Blogs can be personal or they can be informative; used as a way to teach people something, often in a way that can earn a living for the blogger.
Blogs can also be used as a powerful promotional and marketing tool for businesses or services providers.
You can talk to people through your blog.
You can teach people things with your blog.
You can reach more people with your blog.
Blogging is Not Dead
Some people say blogs are dead but I disagree.
Not only is your blog YOURS (you aren't borrowing it from a social media platform that could, in theory, close up shop at any time) but it offers you a flexible and customizable way to showcase your work and reach more people with your words and photos.
I'd go as far as to say that every photographer should have a blog.
And I will also boldly say that most businesses (brick and mortar or otherwise) could benefit from having a blog as well.
Yes, blogs take hard work to create and effort to maintain.
But the benefits vastly outweigh the effort required.
My blog helped build and sustain my photography career.
Your blog could do wonders to help you market your photography business (or any business) as well.