**These posts often contain affiliate links. Please see our disclosure policy for details.**
Wondering how to start a clothing business? Here are the steps needed for starting a clothing business with wholesale, print on demand, or launching your own clothing line.
Starting a clothing business is one of the best business ideas in 2021.
The industry has been on the rise, with the sector currently worth more than 102.5 billion dollars, with predictions of it growing to more than $150 billion by 2024!
Whether you want to start your own fashion brand or become an entrepreneur with a retail space, there are many ways you can get started with your own clothing business.
So how to can you create a clothing business?
How do you know if starting your own clothing line is right for you?
How much will it cost?
In this blog, we'll cover everything you need to know in order to start a clothing business to see if this is the right side hustle or full-time business you'd like to run!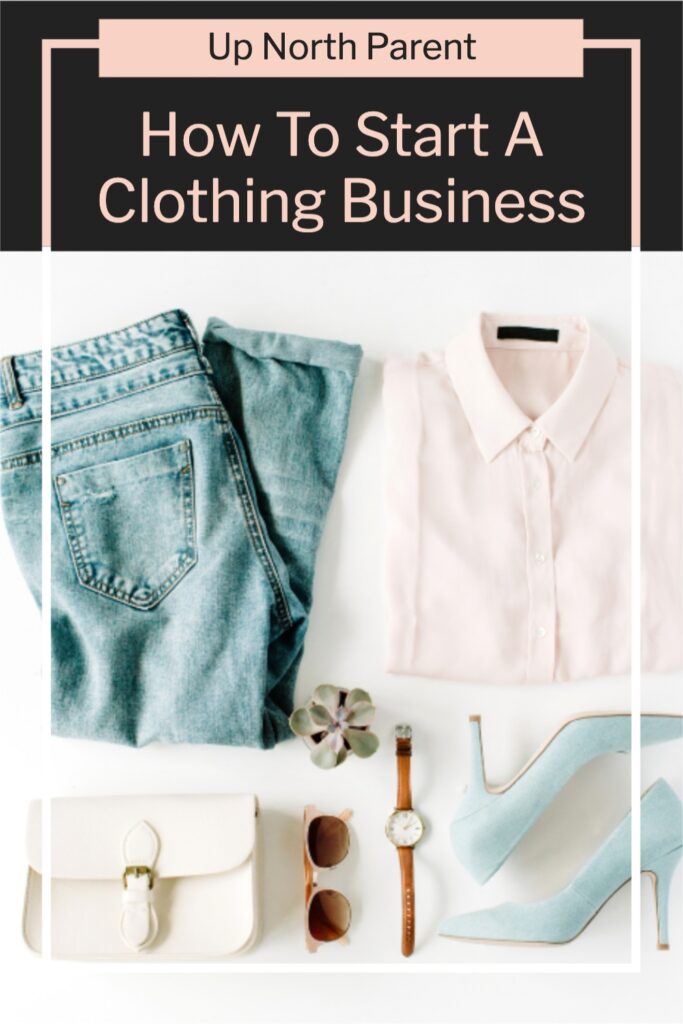 How to Start a Clothing Business
Step 1. Start With Market Research
You might have an excellent idea for a clothing line, but before you start your own company and invest in all the overhead costs of running it, do some research to see if there is a current market demand.
How prevalent are specific cuts, colors, fabrics, or designs at the moment? How can they be applied to what it is that you're selling? For example, oversized t-shirts can be very trendy because people like how comfortable they make them feel while wearing tight pants. 
When deciding on design choices, a good rule of thumb is following fashion rules and thinking about practicality and comfort so that customers will buy from your store! To start your research, you can find market reports, check out your competitor's websites, or focus on the popularity of certain products like "oversized t-shirts" or "pajamas."
If nobody wants to purchase the clothing you're producing, then it's doubtful that you'll be able to create a successful clothing business. So instead of wasting a ton of money investing in a clothing line, you can take the time to research the market and ensure that you're finding success with the products you choose.
Step 2. Figure Out Your Audience
Now that you have an idea of popular fashion items you want to sell, you'll want to understand which group of people will want or need your products.
First, you'll need to know who your customer is and what they're looking for.
How do your products solve their needs? How old are they? What do they want in clothing that you can provide?
Are you targeting adults, children of a certain age range, or teenagers with specific styles like punk rock apparel or superhero costumes?
Once you have an idea of the customers and why they will buy from your company, you'll understand who you're trying to connect or engage with as well as how you can attract them as potential customers.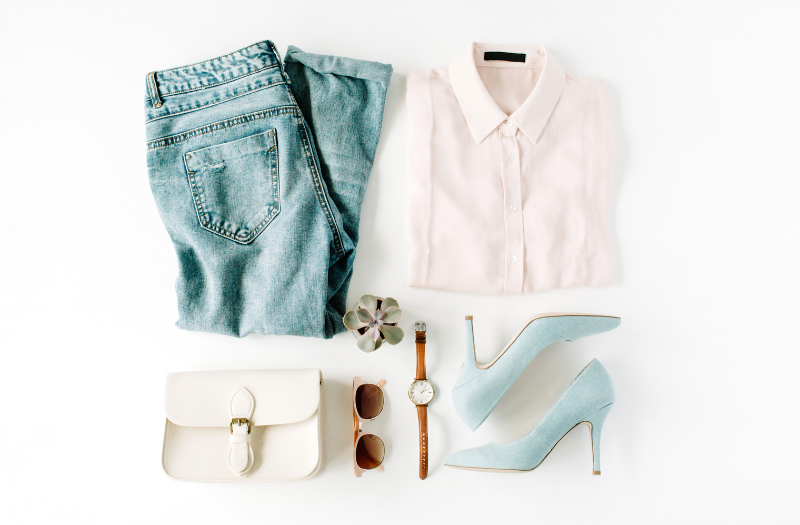 Step 3. Design Your Clothing Line
If you want to learn how to start a clothing business, you'll need to have clothing to sell to your guests! There are a few ways you can source the clothing for your new business, including:
A. Design Your Own Styles
You can choose to design and produce your own clothing line.
You'll need to have a clear idea of what you're developing, as well as the materials required for production.
From there, you can either create the clothing yourself or work with a company that can produce the clothing to your specifications.
This is an excellent option if you want to start a fashion brand or create something unique that nobody else has done before!
B. Wholesale Clothing Line
Suppose you don't want to get into the details about designing styles but still would like some guidance on supplying your store with clothes.
In that case, there are online marketplaces such as Alibaba, which will help match up buyers and sellers so they can do business together.
The upside is that you won't have to find clothing from scratch.
The downside is that you'll be offering products that are not original or unique.
C. Print-On-Demand Clothing Store
You can choose to set up a print-on-demand clothing store.
This option is ideal for those who are looking to stay small and not invest too much in overhead costs, as you won't have any upfront expenses with this approach. 
Print on demand means that the customer will purchase their clothes online, and they'll be printed when customers order them!
The products are shipped directly to the customer without you having to get involved. 
Step 4. Build Your Branding
You'll need to build a strong brand for your business in order to stand out from your competition.
How are you different from the rest of the clothing stores in town? What does your logo look like, and what colors will it be paired with? What message is it communicating about your company or clothing line?
You'll want to make sure to create a website, social media, brand name, slogan, logo, and color palette to create the right aesthetic for your store. You can use tools such as Adobe Illustrator CC or Photoshop CS to design branding elements that customers will recognize or hire someone to create your vision. 
Once you have unique and eye-catching branding, put up some advertising on social media platforms, so people know who's behind this stylish new store!
Step 5. Choose Between an Online Store or An In-Person Store
Do you want your new store to be an online-only clothing store, or do you prefer to have a physical location where customers can come in and browse?
If this is your first time starting a business of any kind, investing money into building out retail space may not make sense.
Instead, setting up shop on the internet will allow you to cheaply test the market without having too much overhead and risk involved.
Step 6. Pick Your Price Point
One of the primary considerations when starting your own clothing business is how much you'll charge for each piece.
You'll want to consider how much you pay for production, labor, and materials, as well as employees, shipping costs, and storage costs, before choosing a price point for your products.
From there, you can determine how much you should charge for your products.
How can customers justify paying your prices?
Think about what makes your company different and competitive in comparison to other stores, then market those benefits as reasons why someone should buy from you instead!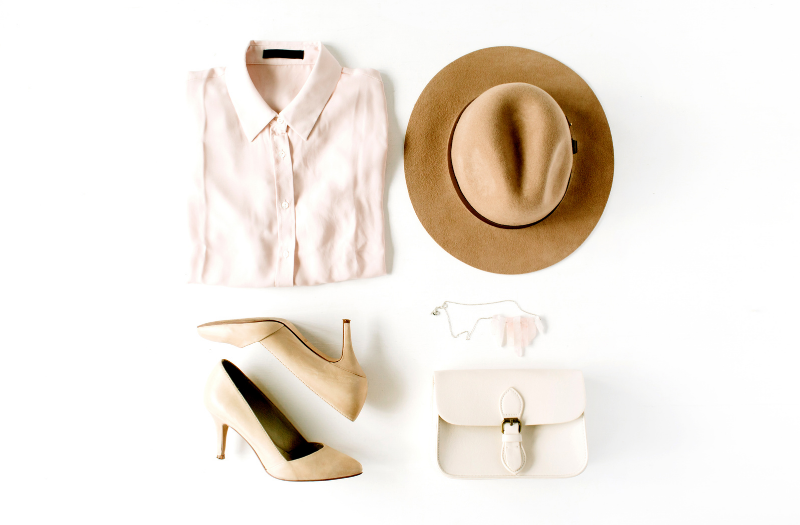 Step 7. Request Business Licenses and Certifications for Your Clothing Business
Before you can officially open your shop, you'll want to understand the different licenses and certifications required to gets started. The best way to check what's necessary for your business is to visit the US Small Business Association.
You'll also want to ensure that you are protected with some sort of insurance for your store. Again, you'll need to research what's necessary for your area. If you're running an online shop, you might not be required to hold any certifications.
Step 8. Promote Your Store Opening Date
Regardless of if you're going to be opening your store in person or online, you'll want to make sure that potential customers are aware of the big day!
Creating excitement before your store opens helps to ensure that you have clients ready and willing to spend money at your shop. Here are a few ways to promote your store opening date:
Social Media Campaign

: How are you going to get your store opening noticed on social media? Use everything from Facebook Ads, Instagram Stories, and YouTube videos to promote the date.

Email Blast Campaign:

 How will you let people know that there's a new store in town? Send out an email blast with information about the grand opening of your business! You can use WordPress templates like Yoast SEO or Mailchimp for help with this step.

Posters Around Town: 

An easy way to let people know about your opening is to put up some signs around town or on college campuses if this is a target demographic for your business.

Encourage Friends and Family To Spread The Word: 

If you want to get people excited without spending any money, ask friends, family members, co-workers, neighbors, etc., to help spread the news by posting information from social media links like Facebook or Instagram!
Step 9. Plan Your Grand Opening Celebration
Once it's time to open that new shop of yours, make sure that there's something exciting in-store or online for customers on the grand opening of your shop!
For example, you can plan an event with different activities such as free clothing giveaways, DJ performances, or even free food.
If that's too extensive, you could also just give customers a coupon code to use when they shop!
Either way, having something planned for your grand opening celebration will help your guests feel excited and show up to check out the new store!
– – – – –
How to Start Your Clothing Business Today
If you're wondering how to start a clothing business today, it can be as simple as following the steps we've outlined above!
Whether you want to open your own brick-and-mortar shop in person or online with an eCommerce website, you'll find that starting a clothing business can be an exciting and profitable way to earn money and show off your fashion sense!