**These posts often contain affiliate links. Please see our disclosure policy for details.**
WONDERING HOW TO WRITE A BLOG? LEARN EVERYTHING YOU NEED TO KNOW ABOUT HOW TO START A BLOG HERE!
"How do you start a blog? What do you need in order to start a blog and get it up and running?"
These questions, and the lack of clear answers, are the main reason why many people who have thought "I should start a blog" never actually start one.
They don't know how to start a blog and they don't know how to get their questions answered in a way they understand.
THE BLOGGING BASICS:
Here are the things you need to start a blog:
A TOPIC to write about.
A DOMAIN NAME aka website url (the address of your blog.)
HOSTING (allowing you to own your corner of the internet, instead of rent it.)
WORDPRESS or a similar company (the foundation of your blog.)
BLOG THEME (the look and style of the building that makes up your blog.)
BLOG POSTS and other content.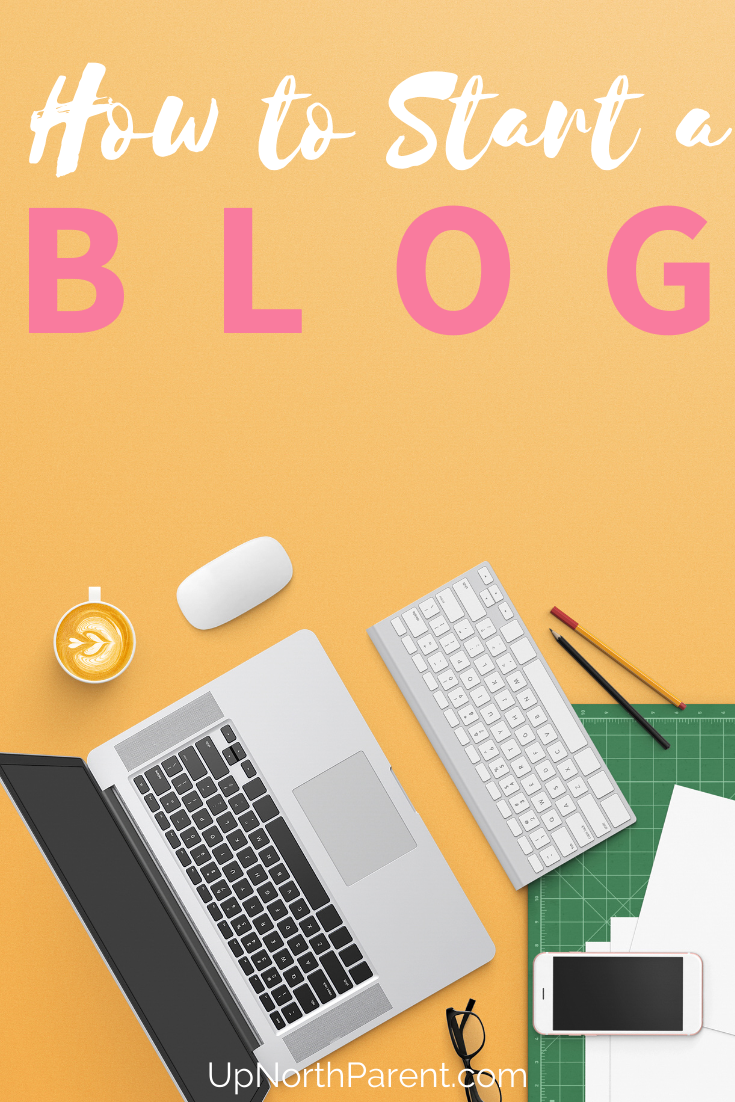 A DOMAIN NAME AND BLOG HOSTING
The very basics for starting a blog are having a domain name (also known as a website url, which we discussed in depth in the "how to pick a blog name" post here) and hosting.
I HIGHLY recommend choosing to pay a small fee for hosting so you can OWN your own corner of the internet, rather than going the free blogging route where you simply rent a corner instead.
When you buy hosting from a company like Dreamhost (which is your way of OWNING your corner of the internet), you'll also get a domain name which is the address for your corner of the internet.
There are a TON of domain name and hosting companies out there; you will be overwhelmed in a minute if you start to look at them all. They are all similar and work fine.
When I first started blogging, I bought hosting with Dreamhost because:
Dreamhost is a smaller company, which I prefer to support.
Dreamhost has everything you need to get up and running with your blog.
Dreamhost has great customer service, which I used A LOT.
And now, hosting from BigScoots
Now that I've been blogging for awhile, I switched and am buying hosting from a company called BigScoots.
They come HIGHLY recommended and have everything I need to support me and my sites as I continue to grow and expand them.
**PRO TIP about Web Development and Maintenance Services:
The web development and maintenance services of iMark Interactive (combined with a good hosting company) are the reasons I am able to maintain my blog despite hardly knowing anything about the technical back-end of blogs and how they work. I could not continue as a blogger without them.)
Once you've bought hosting and a domain name (I buy it for one year at a time to save money), you now own a corner of the internet!
BLOG HOSTING AND A THEME
Next, you want to install WordPress (which Dreamhost and all hosts makes SUPER easy.)
This is like the foundation of the building you are going to build on the corner of the internet you now own.
Once WordPress (the foundation) is installed, there will be a default theme installed too.
The theme is the look and style of the "building" on your corner of the internet, and you can customize it to further change how it will look.
It's totally fine to use the free, default theme that will be installed with your new WordPress blog.
It's functional and will work well to get your blog up and running.
RESTORED 316 BLOG THEMES
However, my FAVORITE blog themes come from a woman-owned company called Restored 316 which specializes in creating feminine WordPress themes.
I have used MANY different blog themes over the last decade that I've been a blogger, and I have NEVER been happier with a theme than I am with the one I bought from Restored 316.
I first put it on LauraRadniecki.com and loved it so much that I put it on UpNorthParent.com too.
Restored 316 has beautiful themes as well as lots of helpful documentation to make your site beautiful and your blogging journey easier.
Whenever I am ready for a theme change again, I'll be back at Restored 316, looking at what other theme options that are available.
READY TO WRITE BLOG POSTS
Once you have your domain name, hosting, WordPress installed, and a theme of your choice installed and customized, you are ready to write posts!
There are WordPress tutorials on Dreamhost as well as within the WordPress Dashboard itself, showing you all about WordPress including how to write posts etc. So if you aren't sure where to begin, that's the perfect place to start.
And that's all you truly NEED in order to start a blog!
There are tons of things you can do and add beyond those, like plugins and pages, email list sign ups, and menu hierarchies.
But these four cornerstones of a blog remain the same, whether you want to start a blog with photos of your kids or about thriving during hard pregnancies (or whatever topic you're interested in.)