**These posts often contain affiliate links. Please see our disclosure policy for details.**
**shared with permission from Essentia Health Brainerd/Baxter Press Release**
Mammography is one of the most important arsenals in the fight against breast cancer. A breast imaging tool, mammograms are used to detect and diagnose breast disease in women. It is considered the most effective breast cancer screening method because it can identify problems long before physical symptoms can be seen or felt.
SAGE Breast Cancer Screening in Brainerd, MN

Essentia Health recommends annual mammography for women beginning at age 40 through age 75.
If you meet the qualifications below, the Minnesota Department of Health SAGE Program invites you to take part in this free mammogram screening from 2:00-7:00 p.m. on Wednesday, November 14 at Essentia Health Baxter Specialty Clinic, 13060 Isle Drive, Baxter.
You qualify for this screening if:
you are a woman age 40 or over, and
you have no health insurance, or
you have health insurance but have a co-payment or an
unmet deductible, and/or your health insurance does not cover mammograms, and
your gross household income does not exceed the guidelines below:
HOUSEHOLD SIZE MONTHLY INCOME* YEARLY INCOME*
1 $2,529 $30,350
2 $3,429 $41,150
3 $4,329 $51,950
4 $5,229 $62,750
5 $6,129 $73,550
*Women on MinnesotaCare and Medical Assistance do not need SAGE coverage and are not eligible.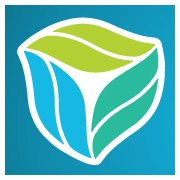 All women who have a mammogram at the event will be entered into a prize drawing. To make an appointment, call Jennifer at the Baxter Specialty Clinic: 218-454-5935.
Essentia Health is guided by the values of quality, hospitality, respect, justice, stewardship, and teamwork. From emergency care to convenient care, family care to specialty practice, Essentia Health delivers on its promise to be "Here With You" in the Brainerd Lakes Area.  Learn more at www.essentiahealth.org.