**These posts often contain affiliate links. Please see our disclosure policy for details.**
Guest post by Essentia Health, one of the Up North Parent Sponsors.
Kellie Heidelberger-Townley had never suffered from such pain.
"It felt like the pain went right to my brain," she recalls of a broken and infected tooth that recently brought her to the Emergency Department at EssentiaHealth-St. Joseph's Medical Center in Brainerd. "I didn't know where else to go because I just couldn't take it anymore."
Heidelberger-Townley had found some relief from pain medicine and antibiotics prescribed after a visit at the Baxter Clinic's Urgent Care, but now the 47-year-old Brainerd woman felt worse.
Physician Assistant Lance Fisher examined Heidelberger-Townley and knew he needed to get her to a dentist so the abscessed molar/tooth could be extracted. She needed to get to the root of her problem, not just get pain relief.
Help Crow Wing County Smile
Fortunately, Fisher could connect Heidelberger-Townley with a local dentist who is partnering with Essentia Health and Crow Wing County United Way in a program called "Help Crow Wing County Smile." The community collaboration aims to help people like her who rely on state or federal medical insurance or lack the ability to pay for dental care.
Heidelberger-Townley called Design Dentistry from the Emergency Department and was seen within an hour. "They said they were really booked up but to come right in and they'd put me in front of everybody because I was in such pain," she recalls. "I'd never had tooth pain before and I was just so grateful."
Dr. Colin Taylor examined Heidelberger-Townley and determined she had a badly decayed and abscessed molar that needed to be extracted. "Kellie told me her tooth hurt worse than childbirth," the dentist recalls.
When the anesthesia began to wear off, Heidelberger-Townley feared the pain would return, but it didn't. The treatment had solved her problem.

Design Dentistry is one of three local dental offices helping the hospital address a growing need for dental care. Dr. Taylor says his office wants to help provide a service to its community. "We feel we're a part of this community and this is something we can do," he says. "When you see people like Kellie in that much pain, they are most grateful. We're happy to be able to help them."
Angela Schilling, director of St. Joseph's Emergency Department, estimates 20 patients visit each month due to dental emergencies. They're unable to find care because they don't have insurance or their insurance isn't accepted by the dental office.
"We can only offer a temporary fix for pain or give them antibiotics for an infection," Schilling says. "It doesn't solve their dental problem."
Patients make their own appointment with a participating dentist. "It's a great relief for a lot of people to have dental offices willing to work with them so they can see a dentist," Schilling says. "We appreciate the dentists who are willing to help our patients and our community through this program."
Besides Design Dentistry, participating offices are Cosmetic & Family Dentistry and Lakes Country Dental.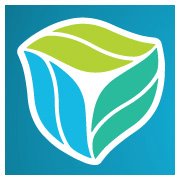 Essentia Health is guided by the values of quality, hospitality, respect, justice, stewardship and teamwork. From emergency care to convenient care, family care to speciality practice, Essentia Health delivers on its promise to be "Here With You" in the Brainerd Lakes Area.  Learn more at www.essentiahealth.org.