**These posts often contain affiliate links. Please see our disclosure policy for details.**
{Guest post from Jean Larson, licensed and registered dietitian at Essentia Health, one of the Up North Parent Sponsors.}
Do you struggle to get enough vegetables each day? I encourage all my patients to shoot for four to six cups of vegetables every day.
One strategy that helps you increase your vegetable intake, and your overall nutrition, is including them in your breakfast. Vegetables are rich in fiber, vitamins, minerals, and antioxidants – all extremely important for good health and disease prevention.
Here are three quick and convenient ways you can incorporate more vegetables into your day by adding them at breakfast.
Try Zucchini Overnight Oats, Green Smoothie Packs, and Kale and Mushroom Egg Muffins.
Zucchini Overnight Oats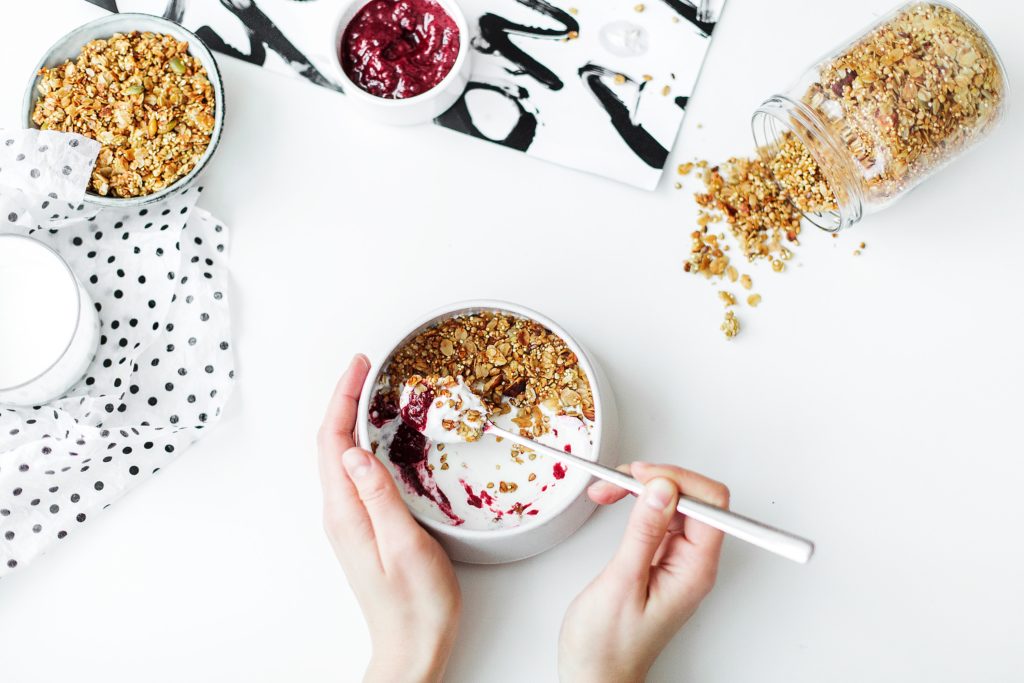 Did you know you can add a variety of vegetables to oatmeal? I've used shredded zucchini, grated carrots and riced cauliflower to add volume and nutrients. Try this variation on overnight oats that includes zucchini. I adapted the recipe from "That Clean Life."
1 1/2 cups oats (quick or traditional)
1 1/2 cups unsweetened almond milk
2 tablespoons ground flax seeds
2 tablespoons maple syrup
1/2 teaspoon cinnamon
2 cups grated zucchini
4 tablespoons hemp seeds
2 bananas, sliced (optional)
Combine oats, almond milk, flax seeds, maple syrup, cinnamon, zucchini and hemp seeds in a large bowl. Mix and cover bowl. Store in the refrigerator overnight. After soaking overnight, divide oats into four jars or bowls. Top with sliced banana or any other fruit you desire. Yield: 4 servings. Enjoy cold or warm.
Nutrition facts per serving: 285 calories, 9 grams of fat, 45 grams of carbohydrates, 7 grams of fiber and 10 grams of protein.
Green Smoothie Packs
Smoothies are an excellent and convenient way to increase your plant intake. You can include all sorts of vegetables in smoothies, such as beets, carrots, sweet potato, spinach, kale, cauliflower, zucchini, squash and more. To make smoothies even faster, portion out the ingredients ahead of time into meal prep containers or Mason jars. That way when it's time to blend, all you do is add the liquid. This recipe is adapted from "Sweet Peas & Saffron."
1 cup spinach
1 ¼ cups almond milk, unsweetened
1 1/2 cups frozen mango chunks
1 teaspoon ground flax
1 tablespoon chia seeds
1/8 teaspoon almond extract
1 scoop vanilla protein powder or whey (optional)
Combine all ingredients except almond milk and protein powder if using in a freezer-safe container. When ready to blend, empty contents into a blender and add almond milk and protein powder. Blend until smooth. Yield: 1 serving.
Nutrition facts: 290 calories, 9 grams fat, 41 grams carbohydrate, 12 grams fiber, 22 grams protein
Kale & Mushroom Egg Muffins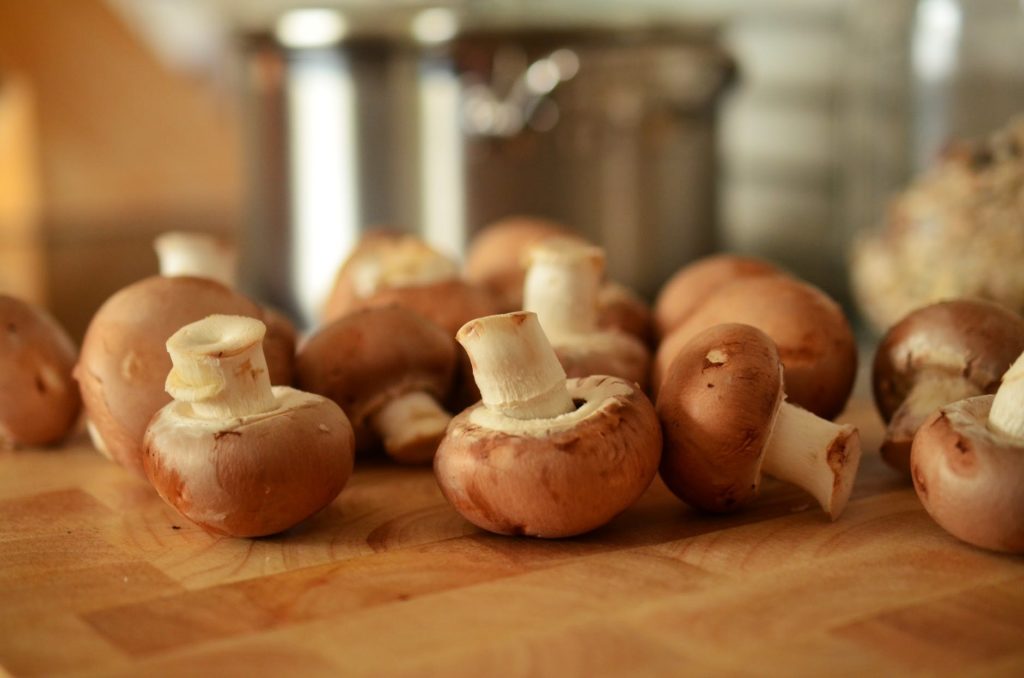 Eggs are a classic way to start the day, and they are a savory way to include veggies. A simple meal prep idea for busy mornings is to make "egg muffins" by mixing up your ingredients and pouring them into muffin tins to bake in the oven. Make a batch ahead of time and reheat or eat cold throughout the week.
9 eggs
2 tablespoons almond milk, unsweetened (or milk of choice)
½ teaspoon of sea salt
1 1/2 teaspoons extra-virgin olive oil
½ yellow onion, diced
1 cup mushrooms, sliced
2 cloves garlic, minced
2 cups packed kale leaves, finely sliced
Preheat oven to 350 degrees F. Whisk eggs, milk and sea salt together in a bowl.
In a large skillet, heat olive oil over medium heat. Add onion and mushrooms, sautéing for five minutes or until onions are translucent. Add garlic and kale to the pan and sauté until wilted. Add vegetable mixture to eggs and mix well.
Spray a muffin tray with coconut or avocado oil cooking spray to prevent sticking. Distribute egg and veggie mixture evenly between muffin tins, leaving a little bit of room at the top for raising. Bake for 20 minutes. Yield: 12 muffins.
Nutrition facts for one egg muffin: 70 calories, 4 grams fat, 2 grams carbohydrates, 1 gram fiber, 5 grams protein
Jean Larson is a licensed and registered dietitian at Essentia Health
Essentia Health is guided by the values of quality, hospitality, respect, justice, stewardship, and teamwork. With top physicians and providers, world-class technology and personalized care, Essentia Health helps you realize your best health where you live.  Schedule an appointment at www.essentiahealth.org.