**These posts often contain affiliate links. Please see our disclosure policy for details.**
We are celebrating Picture Book Month!
I would venture to guess that in most households with Littles, it's Picture Book Month EVERY month! And that's great because it's no secret that reading to our young ones is beneficial in many ways.
But once a year there is indeed an international recognition called Picture Book Month. Picture Book Month is an international initiative to encourage everyone to celebrate literacy with picture books during the month of November.
This non-profit event is a fun way to shine the spotlight on the delight and imagination of physical books in the hands of little readers. In this digital age where people are predicting the coming death of tangible print books, a holiday like this is needed more than ever. And the world NEEDS picture books!
There's nothing quite like the physical page-turn of a beautifully crafted picture book.
Picture books and board books are alive and well at Up North Parent mama Laura's house – (little Mr. Raleigh is almost two)!
And I (Becky) get the honor of seeing all sorts of beautiful multicultural books via my role with Multicultural Children's Book Day.
Typically, much of the focus during Picture Book Month is…well…picture books (a.k.a. books for ages 4 to 8). So, to mix it up a bit and make this round-up unique, we decided to showcase some of our favorite Board Books (for the 0-4 age group, so they definitely have pictures) for everyone to view. Enjoy!
Laura's Picks for Best Baby and Toddler Board Books
Goodnight Moon by Margaret Wise Brown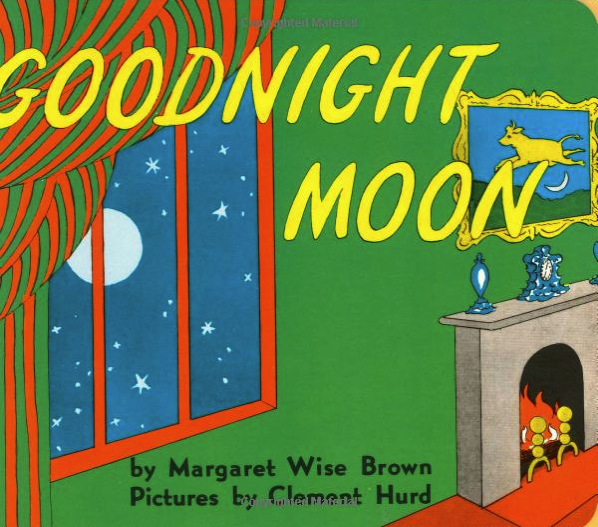 Goodnight Moon is a book I remember from my childhood, so I was thrilled when we received it for our son Raleigh.
Part of the reason I love it is because it's a classic and there's a sense of history behind it. I also love it because it's just a great bedtime book.
Raleigh's favorite parts are the red balloon and the fire.
Llama Llama Red Pajama by Anna Dewdney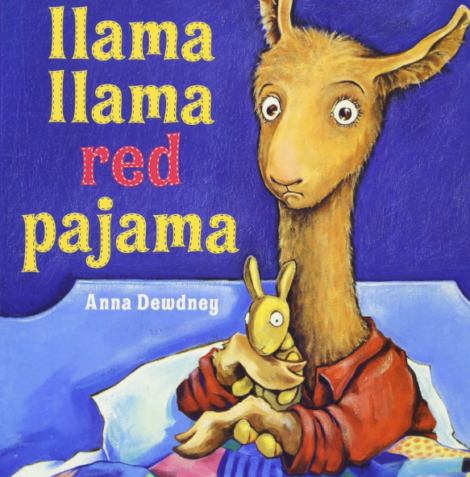 This is another book we were given before Raleigh was born, and it has turned out to be one of his favorites. Raleigh used to say "remy emy" instead of "llama llama", so at bedtime he would repeat, "Remy emy!" He said it so much and loved the book so much that we decided to buy a llama costume for Halloween this year!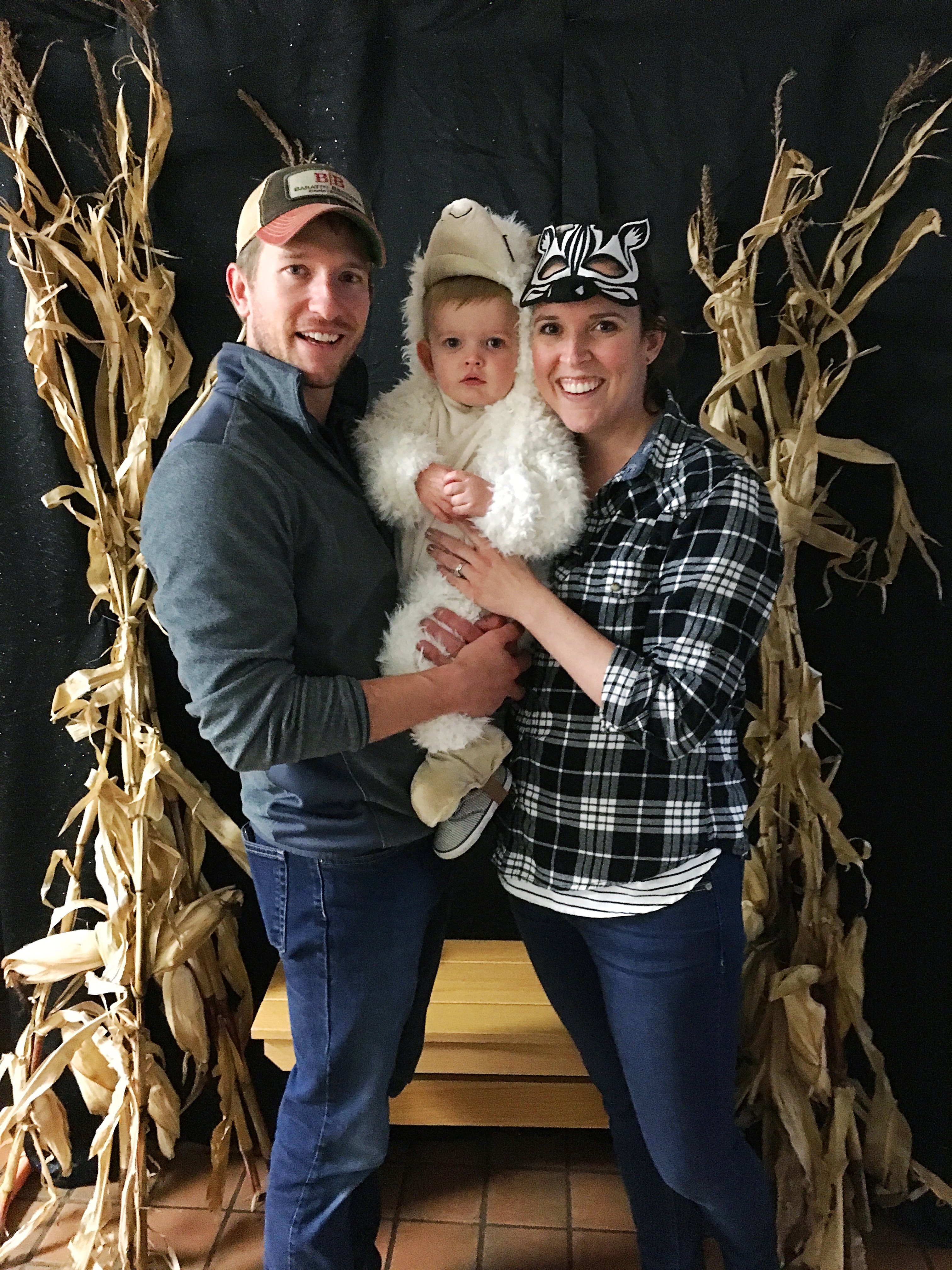 There are a bunch of other Llama Llama books that followed this one; we have a couple of those too. They are shorter but just as fun to read. Lots of fun rhymes and great illustrations. There's also a new holiday book we should probably add to Raleigh's Christmas list!
Little Bitty Friends and Little Sleepyhead by Elizabeth McPike
Our county is lucky enough to be a part of the amazing Dolly Parton Imagination Library program, so Raleigh has received (and will continue to receive for a few more years) a free book in the mail every month since birth. They have all been awesome books, but the two most recent ones have been our favorites! They are both by the same author and have a similar style and illustrations.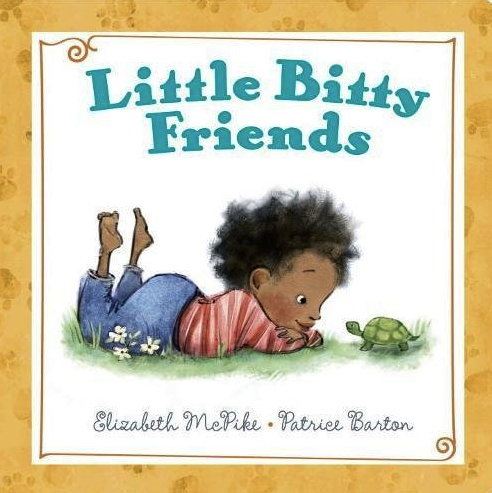 I love everything about these books! They're technically not board books because they have paper pages, but they are geared toward babies and toddlers because of the simple rhymes and pictures.
It's funny what Raleigh has picked up and focused on in these books. One day, he kept repeating something that sounded like "doh-remy" when it was time to read books at night. We thought he was talked to our dog, saying "Don't Remy" but it turns out, he was saying the line on one of the pages: "do re mi"! Every time we read that page, we say the first part and then pause, and he fills the rest in, "Do Re Mi!"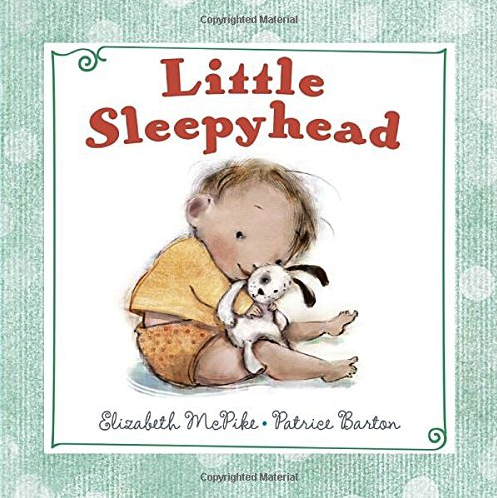 Lately, he's been obsessed with the illustration showing a baby's belly button in one of the books. I'll turn the page and keep reading, and he flips back to that page, saying "button!" It makes me laugh and keeps me guessing!
Becky's Picks for Best Board Books for Babies and Toddlers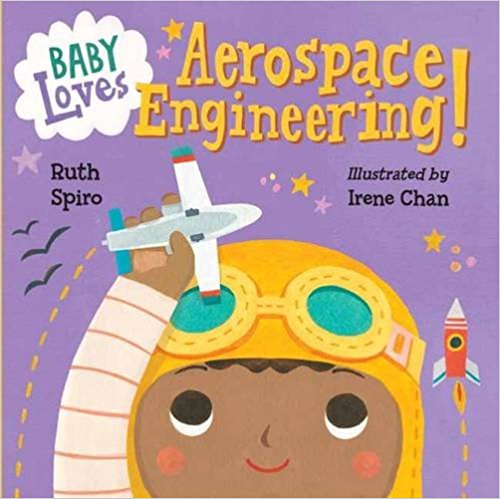 A board book for mini-scientists-to-be! Accurate enough to satisfy an expert, yet simple enough for baby, this book explores the basics of flight – from birds, to planes and rockets – and ties it all to baby's world. Beautiful, visually stimulating illustrations complement age-appropriate language to encourage baby's sense of wonder. Parents and caregivers may learn a thing or two, as well!
Ten Tiny Tickles by Karen Katz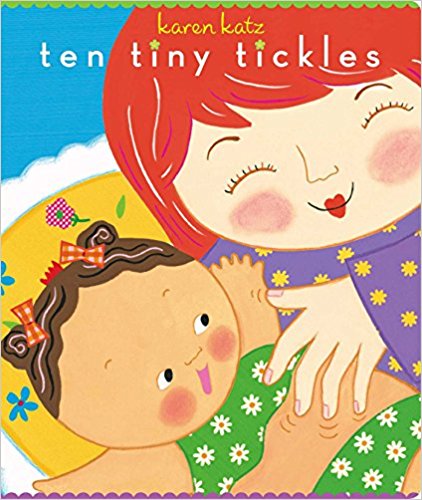 Tiny tickles from tops of heads to tummies and toes. I love the counting concept this book and the cover just makes me SMILE.
Reach: A board book about curiosity by Elizabeth Verdick and Marjorie Lisovkis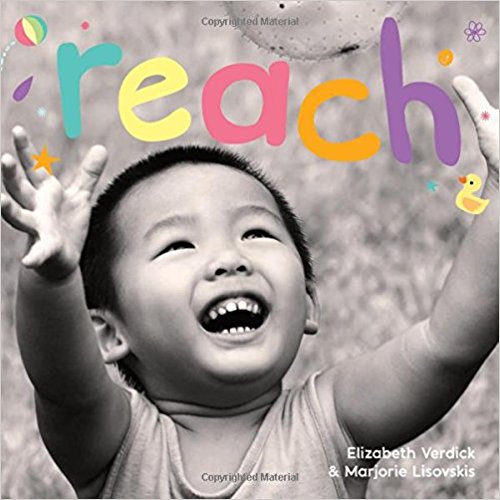 Part of the Happy Healthy Baby Series, this books celebrates the way babies and toddlers explore the world around them. Within the board book-like pages, Reach show babies of different ethnicities discovering the world around them.
Say Goodnight (Oxenbury Board Books) by Helen Oxenbury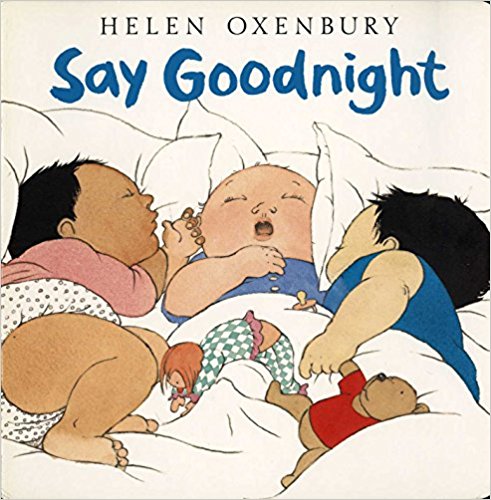 This board book has everything babies and toddlers will love; over-sized smiling faces, vibrant colors and illustrations of multicultural babies at play. Though this classic was published back in the late 1990s, it still will delight today's babies and toddlers.
– – – – –
It's been proven again and again that reading to a child is one of the best things a parent or caretaker can do to help their growth and development. It also helps with bonding, and in our experience, helps us busy parents take a minute to pause and simply be present for a few minutes. For many parents, story time becomes one of their favorite times of the day.
With so many amazing board books out there to choose from, your baby or toddler will never run out of choices.
But if they are anything like Laura's son Raleigh, he'll latch on to a few favorites and insist on reading those same ones night after night.
(But hey, although annoying, that's really ok too!)