**These posts often contain affiliate links. Please see our disclosure policy for details.**
It's back-to-school season, which can mean anxiety for some kids with special needs (and their parents!) Hopefully, these tips can help ease the transition from summer fun to autumn learning.
VISIT THE CLASSROOM(S)
This one seems a little too obvious, but it can be helpful for your child to be familiar with her classroom, locker/cubby and most importantly (at least to my child) where the playground is!
MEET THE TEACHERS/AIDES
My daughter will have a fourth-grade teacher, a special education teacher and a few paraprofessionals (who will be in the Special Education room). She will have a new general ed teacher, but she will know everyone else from previous years. Ask about your child's schedule, so you know what they will be doing during the day. Lauren always likes to know which days she has music.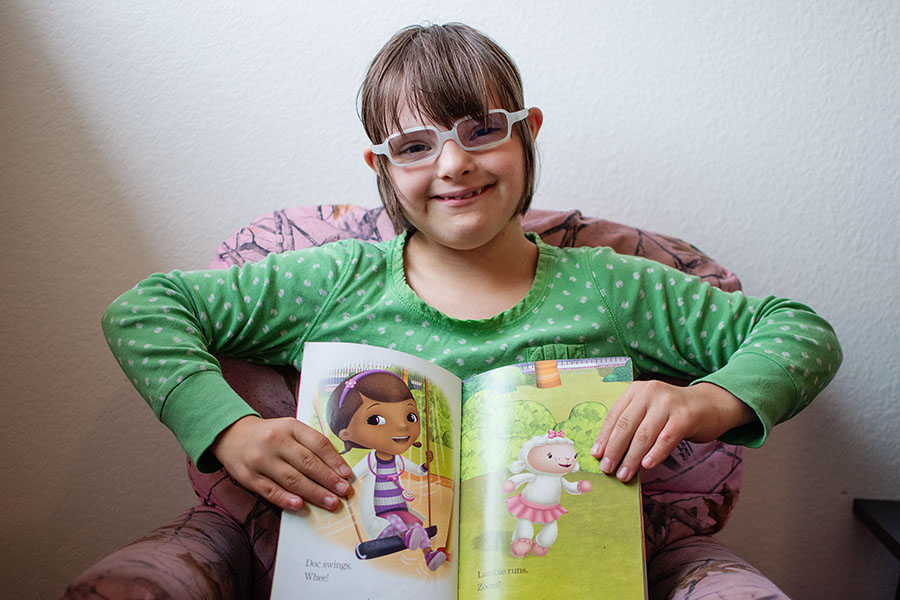 PRACTICE SKILLS AT HOME
Kids generally need to know basic skills before they go to school. However, some kids with special needs just can't do them, like zipping a coat, tying their shoes or washing their hands properly. Focus on the little things at home for a successful school year! For Lauren, I will have her practice zipping up her coat, and buttoning her pants. (These are also in her IEP.)
SOLID BEDTIME ROUTINE
I've had to start doing this with my middle child since she's been having some issues with bedtime but thankfully, they are about the same age and go to bed at the same time. We start at 6:45 pm with showers. Those can take awhile, since my kids don't like to be clean, apparently! By 7 pm, they are dressed in their jammies, and are brushing their teeth (I help Lauren and my 3yo with this). Next, we choose clothes for the next day and pick out a book or two to read. My middle child puts on some quiet music, and we read until 7:30 pm when it's lights out. Some nights are better than others, but I try to be consistent, no matter the time.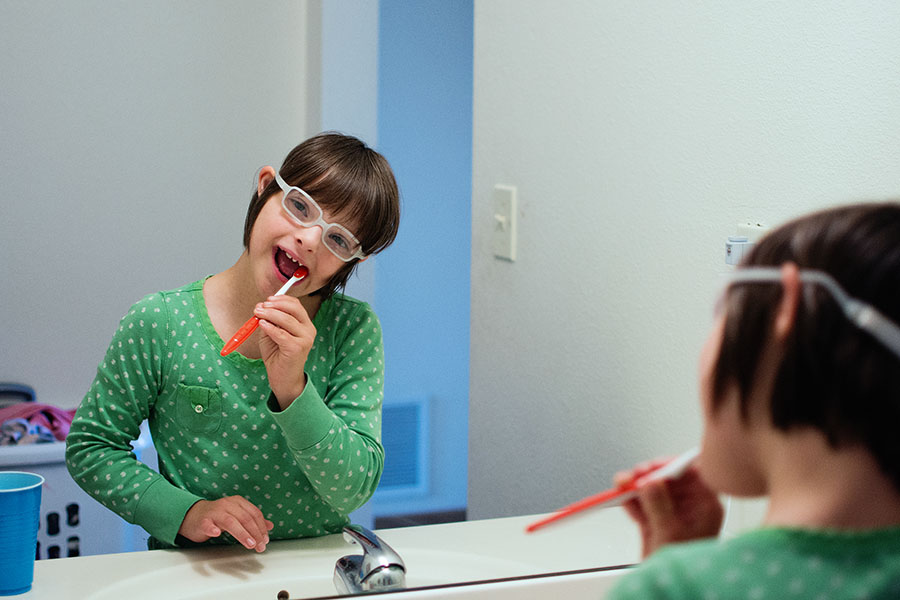 GET EXCITED!
Lauren absolutely loves school, so it's not hard to get excited too. Let your child pick out their First Day of School outfit, get their backpack and take a photo! I try to do this a few days before school starts, to avoid a rush in the morning.
CREATE AN AFTER SCHOOL ROUTINE
After being in school for eight hours, Lauren is done – emotionally, physically and socially. She wants nothing more than a snack (usually a cheese stick and applesauce pouch) and to play her iPad. I let this go on for the first few weeks until she gets used to "working hard" all day at school, then I slowly transition away from the iPad for fun and use it more as a tool to get homework accomplished.
MAKE A 'NIGHT BEFORE' TRADITION
We mark the end of summer by getting ice cream the night before school starts. We have a great dinner then they each get their own flavor of ice cream and toppings. You can do anything you want – maybe ask your child what they would like to do – a movie and popcorn night, getting a new book about their favorite topic or a fun arts & crafts day.
Stay calm, stay positive and make it fun! Enjoy the last few days of summer!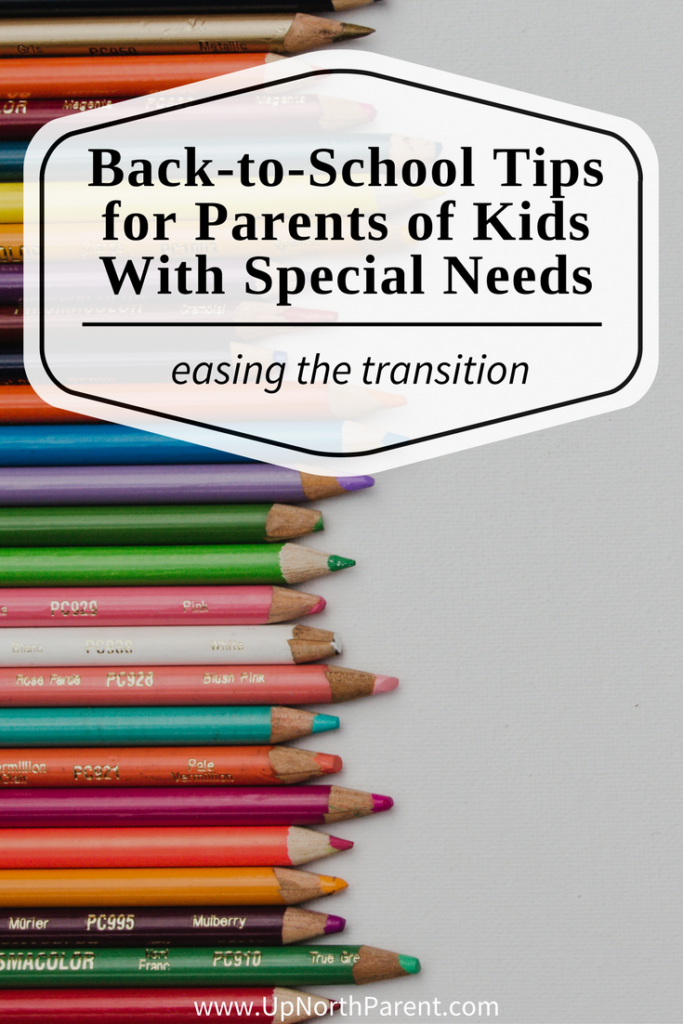 ---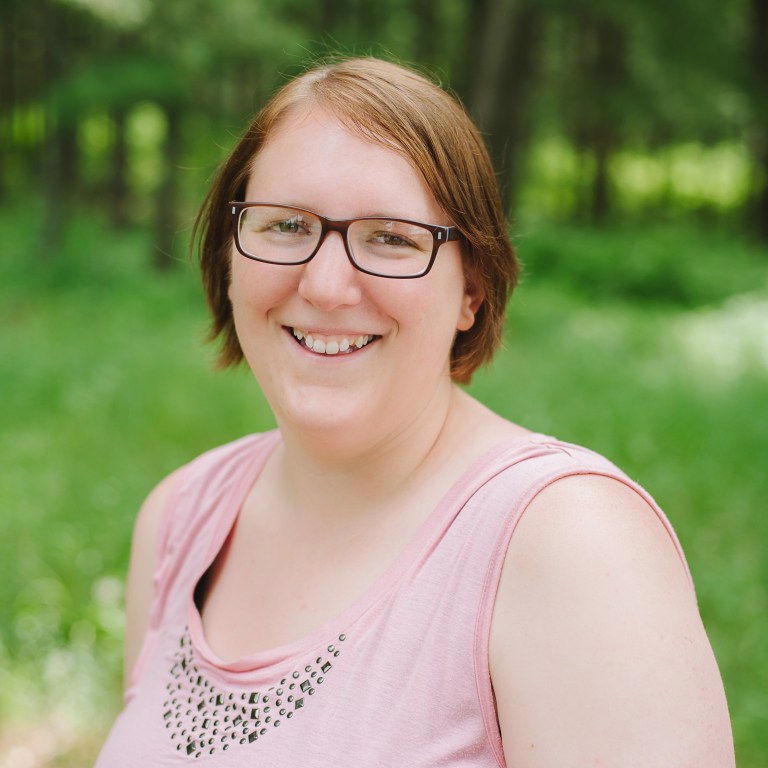 Beth is a single mom, Down syndrome advocate, writer of unpublished YA fiction, hobbyist photographer, planner addict and coffee drinker. She lives in the Brainerd Lakes Area with her three daughters. She enjoys fishing with her girls, bacon, re-reading the Harry Potter series and binge-watching Parks & Rec while eating s'mores. She writes at Beth Hardinger Blog.