**These posts often contain affiliate links. Please see our disclosure policy for details.**
Now that Memorial Day Weekend and the beginning of June have come and gone, it is officially summer "Up North."
And if those clues weren't obvious enough, the overnight increase in traffic is shouting to us: "Summer is here!"
Anyone who lives in a place with long, cold, dreary winters knows what it's like to look longingly at the calendar, in excited anticipation of spring and summer. That's how we get through the bitter weeks in January and February; dreaming of sunshine, warmth and greenery everywhere.
Now, summer has arrived. The long-awaited season that many of us consider our favorite is here, and waiting for us to enjoy.
With a few helpful tips, we can set ourselves up to have an epic summer; one we will look back on fondly and happily when Labor Day rolls around, as it always so quickly does.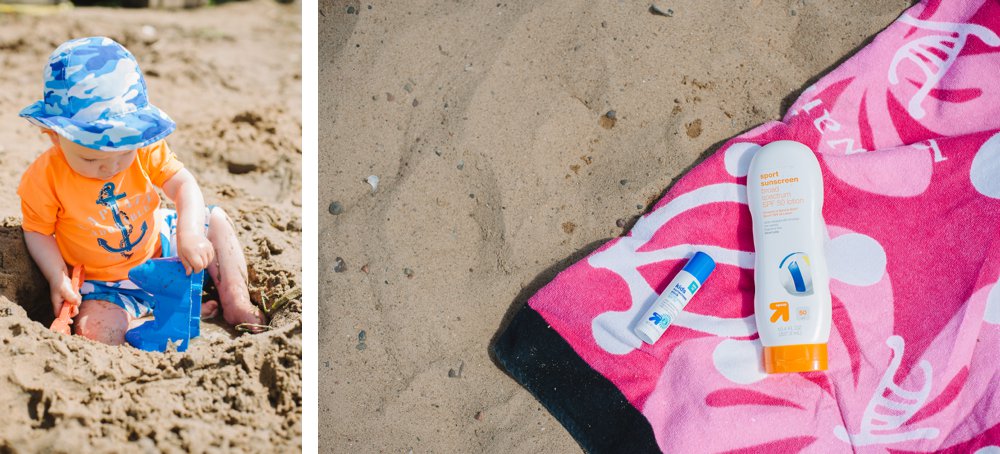 4 Tips for an Epic Summer
Set realistic expectations. Let's face it, it's going to be a summer of highs and lows, and that's not just talking about the temperature. There are going to be really great days, and days when you're craving the start of school, and the solitude of your bed, while covering your ears and clenching your eyes shut. Every day is not going to be perfect, and there will be tempers and tears. That's life. By recognizing this, you set yourself up to be able to truly enjoy the summer, tantrums, trips and all.
Make a plan: A Summer Bucket List. If you don't make a plan, you'll get to the end of summer, wondering where the heck time went. Actually, even if you DO make a plan, you'll likely still be wondering that in September. Nevertheless, if you don't make a plan, summer will slip through your fingertips. In order to make the most of this precious season, decide on the things you most want to do. Make a Summer Bucket List, the top 10 things you want to do this summer. That way, when you're bored and wondering what to do, you'll be able to look at your list and go make a memory!
Make progress, little by little. The list won't complete itself, so you will need to do the work. The best way is to try to accomplish one thing each week. Maybe every Saturday is Bucket List Day; the day you will do the things on your list. Week by week, try to make progress on your bucket list. Little by little, you can start checking those things off. Every thing you check off represents an experience and memory you made as a family.
Be flexible, and enjoy it. Know that like everything, it is fleeting! This is perhaps the most important tip for having a truly epic summer. Despite anything that happens during these next few months, the temperatures will eventually drop again, and the leaves will color and fall to the ground. School will start again, and the scents of fall will come. This season is fleeting and precious. Even if summer isn't your favorite season, give yourself permission and encouragement to soak it up this year. Check off things on that bucket list, and have fun doing it! Know that each is a memory your family will have and likely talk about in the future.
– – – – –
Unmet expectations can derail us and steal our joy.
By setting realistic expectations, making a plan and making progress on that plan little by little, we set ourselves up to have an intentional, memorable, epic summer!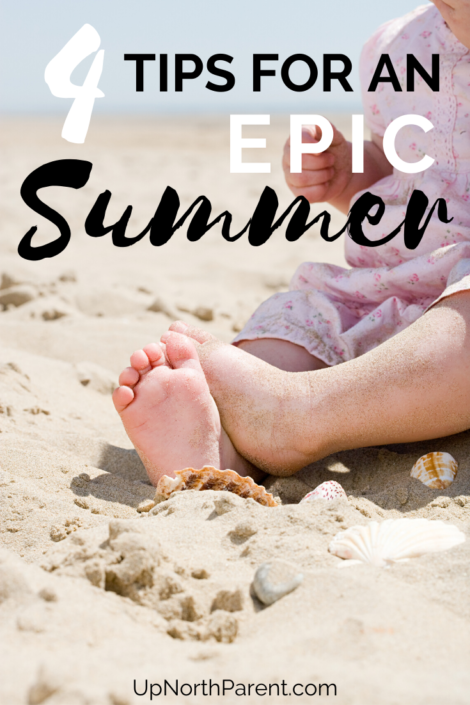 ---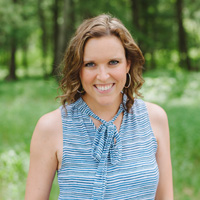 Laura is a motherhood blogger and photographer from the Brainerd Lakes Area in Minnesota. Her mission is to seek joy in the midst of motherhood, and encourage other mamas to do the same. She is married to her high school sweetheart, Matt, a mama to their firstborn son, Raleigh, and a dog-mama to their feisty 6lb toy poodle, Remy. She spends her days chasing after them, while daydreaming about naps and Dairy Queen. She writes at www.lauraradniecki.com.